Jun 2 2012 2:43PM GMT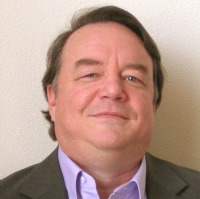 Profile: James Murray
The goal for every business owner is to hire people better than the business owner.  The risk is losing control when stepping away from the tactical day to day aspects of the business.   This is actually a pitfall for every aspect of the business, not just technology teams.  As the business grows, each role within the organization requires at first a full time worker, then a full time team. The owner of the organization spends more and more of their time managing the organization and less time directing the tactical direction of each team.
So how do we fix this?  By building a leadership culture within your organization and in the case of your IT a leadership culture within your IT teams.  
What is a leadership culture?  When we talk about a leadership culture this is really the "rules of engagement" leaders must use to implement a task.  The assumption is that you as the owner can't be there to answer every question by every employee.  So instead you teach your teams how to make those decisions in the same way you would.  Once we create these rules and train your IT people to follow them we are training all our employees to be leaders within the culture.  Once they understand this, it just becomes a simple question of guidance.  This becomes in essence our leadership culture. 
So here's the first rule of planning that is true in every leadership culture: Vision comes before strategy.  Strategy comes before goals.  Tactics are created and executed based on well-defined business objectives.
In the case of technology, or any other tactical group in the business, the first pitfall IT leaders make is trying to do the technology first.
The problem you described to me regarding your IT experts was that they were focused on the technology first and really didn't understand the vision of the organization.  As a result you can't be sure that your IT vendors will make the right decisions.   Again at the risk of being redundant this is because they are not aligned with your vision, they are aligned on the technology.
To solve this problem, we will need to define the vision, strategy and goals and leadership culture of the organization.  Then all decisions made by your IT teams must support the vision, strategy and those goals.  No decisions can be made based first on the technology.  Instead each decision must be based on a business objective that is in support of the organizational vision and strategy.
Most IT Services teams are trained to fix technical problems.  Their training is tactical day to day thinking.  Technical people are addicted to solving problems.  Because of this every healthy IT organization has two business roles that are in conflict.  One role resolves problems, the other role asks what was the root cause of the problem.  You can't have the same person playing the role of problem resolver and root cause analysis role at the same time without seeing problems and potentially losing control of your organization.  Presently you are playing this role.  In order to step away from this role, you will need to replace this role in your organization.  I can help you by representing you in this role within your organization.
A second role that you need is a C-level role that can help you make strategic technical decisions.  Again this role needs to support the Vision, Strategy and goals of Pravda Events.  Again this is a role that technical people are not trained in.  The C-Level technical expert takes the business requirements made by the strategic business decision makers. Then converts these business requirements into technical requirements.  These technical requirements are analyzed by the architect and a technical solution is created.  A red flag for me was when you described your backup issue. Sometimes technical team begins working on a disaster recovery plan before gathering the requirements  So I've wondered how are they creating a technical solution for a business problem that hadn't been defined?  In other words before creating a backup solution, you need to identify the business requirements first.  These business requirements determine the disaster recovery plan.  The disaster recovery plan describes the technical requirement that support the business requirements for the restoration of data lost.  Until you know how data will be restored, a backup solution can't be determined.  The solution may or may not be adequate for the business requirements.  There is no way to know until those requirements are defined.  This is also an area I can help you with.