Oct 8 2012 1:54PM GMT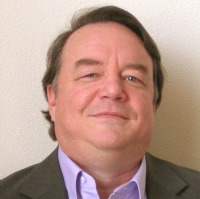 Profile: James Murray
I was reading a blog recently called Channels com but never seem to go by Mitch Lieberman.  I'm not sure if I took the same message as the writer meant me to take, but if you are like me, it's frustrating as a Seattle IT consultant to have business experts just drop everything in my lap.  The "Everything" I am talking about business decisions.  Because a technical system is involved, managers assume that all decisions should be made by technical people.  How do you support a department, such as a Marketing department that is still trying to follow the same marketing tactics of a business selling product 100 years ago?
In my research I found it interesting that traditional marketing principles going back 100 years.  Marketers were trying to figure out how to market lots and lots of beer.  The problem was, that without a national presence selling a locally brewed beer was difficult.  In learning how to distribute the message, to the millions and millions of potential customers around the country Budweiser was able to become one of the first national marketers of a local product. Their strategy was to send out the message to millions of people in any way possible.  The system required sharing that marketing message with potential customers, but with an even larger majority of people who were uninterested in the product.  The result of course was very successful and most Americans drink American loggers.
The problem is that when things change, nobody wants to try anything new.  With information technology it's possible to change the whole way we look at marketing.  Even 100 years ago, the 80/20 rule was known and an interesting idea.  Yet nobody knew what to do with it.  Nor did anyone have the manpower to make it cost effective.  Look at any 100 year old company and there is no way to identify who are the top 20% of customers that buy 80% of any organizations products or services.  We have the technology.  Yet companies like Campbell's and Budweiser distribute their message to everyone within earshot.  The message is so dominant that it is impossible for smaller companies with other options to get their message out.  It is ironic to me that in the information age, it seems that this blanket method of marketing seems to be the only way anyone seems to know how to market. 
A lot has happened in the last 100 years, so why do we still have marketers that think like tactical sales people ignoring the top 20% of their customer base.  A company like Campbell's could identify every customer who loved their soups.  In the process Campbell's Soups could market coupons, advertisements, samples and other materials to their biggest evangelists.  These evangelists (the top 1% of buyers) would naturally sell products out of a strong almost compulsive product loyalty.  Yet instead they prefer to ignore the new ways of marketing and stick with the old.  I can't help but wonder if sticking with the old isn't similar to sticking with horse drawn carriages when the automobile came out.
Mitch Lieberman is right in my opinion when he writes in his blog that Marketing and customer service need to be integrated.  I think that it goes back to the sales culture.  It's much more glamorous to be hunters looking for new customers and ignore the farmers who build the long term relationships with our present customers.  Traditionally hunters are the top dogs in the sales groups.  Marketers seem to be ex-sales people who couldn't hack it in the sales world.  So it makes sense that Marketers would build strategies around strong "Hunting" sales forces. 
I think though that putting tactical sales people into a strategic marketing role is a mistake.  When I studied marketing in college I was impressed by the end to end customer relationship planning described in my marketing classes.  We know that economically it's much less expensive to develop relationships with our present customers, and then sell more stuff to present customers through a customer centric approach to marketing.  Now a hundred years ago it's possible to automatically manage 1000's of marketing campaigns that are customized to individual customers.  In doing so, we build a customer loyalty that brings customers back even if our prices are higher.
Instead we see marketing departments focused on contact management tactical sales approaches, rather than strategic customer centric marketing roles.  In marketing models, we can show that if you spend a dollar on finding new customers you are doing well to break even.  Whereas when farming present customers each marketing dollar spent on the top 20% of clients comes back as $7 for the company.  Marketers that focus primarily on finding customers miss out on $6 dollars of company income by spending that money on non-customers. 
As a business consultant specializing in business technology I am struck by the difficulty.  When a marketer drops the decision in my lap, I need to make a decision.  Should I build a customer centric marketing program with CRM, Cloud and SEO and online marketing strategies?  Or do I build a technical version of something they were doing 100 years ago?  Of course building a technical platform your marketing director doesn't have a vision for, becomes the conflict.  So do I allow the marketing director to hold the direction of the company hostage to a 100 year old legacy strategy… or do I take the company hostage and drag the company into the next century.  It's a dilemma every modern network architect runs into eventually.