Jan 26 2012 5:42PM GMT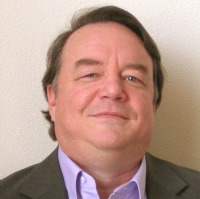 Profile: James Murray
I don't think I've worked on a single fortune 500 companies that don't use a managed services model. Managed services gives a company a competitive edge by reducing the time spent searching log files. In addition these systems allow management the ability to hold their IT department accountable in new ways. The modern network architect plans, implements and utilizes managed services in their infrastructure designs.
When I began most system administrators had figured out that to keep their jobs, they needed to know the systems. The first two hours every morning was spent reading and researching log files. Then running through the change control to patch and fix systems long before customers complained about system failure. Managed services is the practice of transferring day-to-day related management responsibility as a strategic method for improved effective and efficient operations inclusive of Production Support and lifecycle build/maintenance activities.
A stitch in time… As an IT Consultant I have found that system failures show up in the log files long before the system fails. By identifying those small system failures early, disastrous system failures can be caught and repaired early. I also explain that very few disastrous failure come with no early warning. A stitch in time refers to the old wife's tale about darning stockings while the hole is small. Networks are similar. Before they fail, small holes begin to form. By "darning" the network major disasters are avoided. That's the idea behind managed services.
The success of inexpensive cloud systems and technologies is will be determined by the ability of the Cloud provider to provide stables systems for clients. Whether providing,
Software as a service (SaaS)
Delivery of software as a service over the Internet, eliminating the need to install and run the application on the customer's own computers and simplifying maintenance and support.
Platform as a service (PaaS)
Delivery of a computing platform and/or solution stack as a service, often consuming cloud infrastructure and sustaining cloud applications
Infrastructure as a service (IaaS)
Delivery of a platform virtualization environment – as a service, along with raw (block) storage and networking.
The key to success for the Cloud or any on premise system services is reliability. Managed services systems are able to provide 3 and 4 "9"s of service to customers. The modern architect, IT consultant or technology provider must understand and leverage managed services tools and systems for their systems.