Jan 29 2013 2:57PM GMT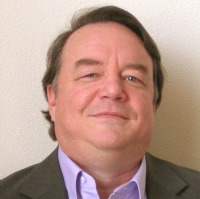 Profile: James Murray
For a Seattle IT Consulting firm, It's not hard to convince business owners that 365 is actually a good deal.  $8 / month for Email / user is actually a great deal.  A single Exchange implementation is going to cost about $5000 for a good business server.  Then add licensing for the OS, and Exchange and the cost goes up.  Consider the need for a backup system and the price continues to rise.  Then add in the monthly overhead for supporting the Exchange server even a simple Exchange implantation can run between $10,000.  Complex installations become far more expensive.  Fortune 500 companies are putting millions of email users into exchange systems hosted on Microsoft hardware and federated in a way that syncs the hosted exchange system into the active directory systems hosted by the company.  $8.00 / month is far less than almost anyone can manage, but what is this Lync thing that Microsoft has included into 365?
Lync is a unified communication (UC) platform that allows communication technologies to communicate with each other.  It's actually quite a natural next step.  As an example, voice was always run across analog technology systems.  Data was run across digital systems.  The media for data was not compatible with the media for voice.  That is until Voice over IP (VoIP) allowed voice to be transmitted with a similar packet structure to data.  With VoIP voice information is packaged using the same protocol as data.  Now voice and data can actually run across the Layer 1 fabric.  A switch doesn't care whether a packet is Voice or Data.  To the Switch, it's all the same.  The same is true for addressing across the router, the layer three protocols are compatible.
This opens up a new possibility.  For the user a phone call is a phone call.  The user doesn't care if the call is made using analog or digital protocols.  I am simplifying this, but if the network fabric is setup correctly, there's no reason that text messages wouldn't be compatible with email or video presentations.  That is what lync does.  It gives a unified platform that development teams can write to.  This way a video presentation can be presented on a TV, a phone, a computer or any other UC compatible device.  Up until now cross communication between devices, say a TV video image and a computer just wasn't possible.  Now the limitation is the communication platform itself.
What this means is that a user will be able to use one device to manage all communication technologies.  So for example a tablet could replace the need for a handset on the desktop, a cell phone or a laptop.  The importance of this is becoming more and more important to the telecom companies.  They can assume, just like the newspaper industry did, that their industry will never go away.  After all who could live without their smart phone?  While there probably are a few in the industry that feel this way, we can already see the telecom companies moving in this direction.
This is the importance of a standard "Unified" communications platform.  Lync of course is not the only UC platform.  There are several telecom companies working and selling a UC platform.  I'm sure that just as with every new technology or industry, there will be lots of competition.  So data guys are often uncomfortable thinking about voice.  The reality though is that voice is way simpler than data.  An onsite phone system is far less complicated than an onsite email system.  So it makes sense, at least to me, that companies like Microsoft will have a big advantage over the telecom companies.  Especially considering the market penetration Microsoft has into the business applications we all use.  The telecoms know the phone systems but have very little experience with Office, 365, SQL and the many Microsoft applications that run the business world.  Where does the telecom industry gain the expertise required to connect all these different systems together.   This is why lync now becomes so important.  We are already seeing a shift from laptops to tablets.  Tablets that provide integration with business quality SaaS applications, UC technology platforms would seem to be ahead of the curve for the next wave of UC and Cloud technologies.