Oct 8 2012 12:57PM GMT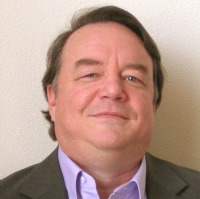 Profile: James Murray
Working as a Seattle business consultant specializing in technology I tend to be on the lookout new solutions for my clients.  I came across an interesting solution for among other things, Incident and problem managment.  Kana is an interesting if you are a Modern Network Architect.  Kana has a solution for solving one of the difficult weaknesses with Incident management in any large organization.  How to you keep your Incident management and Problem management technicians from re-troubleshooting known issues. 
It's called knowledge management, but I've worked on projects where teams are just not good at it.  So problem management teams in large enterprises can spend 50% or more of their time performing root cause analysis on the same issues two or three hundred times.  Why does it happen?  There are a number of reasons.
Reason 1:  Once the root cause is understood by the Problem management team, there is no shared database with the incident team to document the unknown problem.
Reason 2:  QA problems in ticket creation.  Because every technician fills in tickets information using their own vocabulary, every ticket describes the problem differently.  When searching the ticket database for similarities in symptoms, many symptoms are missed because they are described with different vocabularies.
Reason 3:  If there is a separate database where Knowledge Base (KB) articles describe similar problems, the KB articles are not integrated with the ticketing system.  Instead of symptoms prompting KB article, the technician has to manually search a second database for solutions.
Kana provides a solution that solves a much broader set of problems, but in the process solves this problem as well.  As soon as I began reading about integration of the various solution possibilities within the technology teams I was very interested to learn more.  In addition the entire system can be integrated with other business teams like management, customer service, marketing and account management.  Marketing and customer service can provide more support for the technical teams in troubleshooting problems.  Personally I find that the more time "People Professionals" spend in front of customers vs. "Technology Professionals" spend in front of customers, benefits the company and even the technology department.
As a Seattle IT Consultant, specializing in cloud services I'm delighted and impressed whenever a system is created that keeps the technicians out of the strategic business decision business and keeps them thinking about fixing pure technology.