Oct 20 2011 11:31PM GMT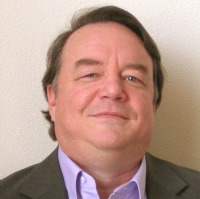 Profile: James Murray
I've been looking harder at the Juniper routers.  Each year I keep hearing better things about Juniper routers, firewalls and switches.  Lately I'm looking at unified Communication (UC) architecture and once again am impressed by the Juniper offering.  I'm wondering if others are beginning to move to Juniper as well.  Working with Network infrastructure I've had the attitude, sure it's more expensive but it's the best.  Lately though I keep wondering whether Cisco is the best solution for everything?  In this article about modern network architecture, I'm wondering what other people are thinking.
The first thing I've noticed is just how robust the Juniper systems are.  These systems are designed for data centers and have some of the lowest latency speeds.  I've been looking at the MX series for a front end, Internet facing router.  There is nothing for Juniper to be embarrassed about.  In fact I think in many ways the systems are faster than the equivalent competitor system.  I really like the way multiple systems fit together.  The Juniper system has a separate control plane from the forward plane.  I'm thinking about all the scenarios where we've had to reboot routers, where this feature may have helped maintain our 9's if we'd had it.
The Junos OS is also very cool.  The interface is much simpler to use and configure.  What is more interesting is that all the Juniper systems run the same Junos OS.  So any technician that is comfortable with the low end systems is also able to work on the high end systems.  There may be a 10% additional learning curve, but from what I can see life will be much less hectic.  As an operations manager, keeping qualified people on every shift is much simpler.
Another benefit seems to be the way they roll out changes.  Imagine knowing when patches are being rolled out for every system.  Hard vendors make it difficult when it comes to keeping track of every patch for every system.  Especially in that every patch needs to be tested in a separate environment before being rolled out.  With similar operating systems this hassle is reduced.  All patches are rolled out at the same time, and because Junos is similar, the complexity of testing patches is significantly reduced.
Add in a scripting library and now customer customization is so much simpler.  Building a Hosted UC environment also means customizing the environment for each business client.  Every customer claims to be an exception and seems to have its own complex configuration needs.   Now with a library of scripts, customizing each customer environment is actually do-able.
On the MX, EX and SRX series the latency is very low.  What it looks like is that the core switching components can reduced and in our case eliminate the complexity around the aggregated switching layer.    In the architecture I'm working on we are able to eliminate the aggregated switching layer and connect directly to the access switching layer from the core switching layer.  Imagine this on an infrastructure where the end user base almost seems to be growing exponentially.  Reducing the aggregated switching layer means reduced complexity and unexpected resources for additional customer features.