Sep 17 2012 8:42PM GMT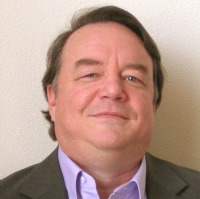 Profile: James Murray
What is ITC
As a Seattle IT Consultant I worked closely with IT as it changed the modern workplace. Information Technology (IT) refers to the supporting technology for data over IP traffic.  As voice moved to data and became VoIP (voice over IP (internet protocol)) IT and Voice experts began playing with the integration of IT and Voice.  ITC is usually in reference to this integration of Voice and Data IT technologies.  More recently this technology is now referred to as UC technology.
What is Unified Communication (UC)?
For the telecom or hosting provider unified communications means providing new and expanded services to their customers.  These providers supply voice and data bandwidth to customers.  UC technologies provide an opportunity for the telecom and hosting providers to re-invent themselves and in the process sell you and I more bandwidth.
By reinventing oneself as a UC provider, the telecom provider has a unique opportunity to sell more bandwidth.  While cell phones are everyone there is a new bandwidth buyer on the horizon.  This buyer is a more sophisticated technology buyer and will be leading the charge for UC technologies.  Today's technology consumer was raised on technology and is looking for a more sophisticated integrated communication solution.  Yesterday these consumers were checking their cell phone voice mail messages by opening their email.  Tomorrow this consumer will want real time face to face interaction without moving from their desk and without picking up a phone.  For a provider to, "grow revenue, reduce churn, upsell and cross sell existing customers" will mean becoming a cutting edge UC technology provider.
UC Value-Add: UC technologies increase sales of bandwidth.
Telecom and hosting providers who upgrade to a UC platform are expected to see their bandwidth services requests increase from their present customers.  Increased revenue for these providers is expected to increase through:
      

Data usage increases,

       Increased voice traffic,
       Higher conversion to smartphones,
       Extending applications and corporate databases to mobile workers
UC Value-Add: UC providers find Additional revenue opportunities
Expanding bandwidth offerings also adds new revenue sources.  IT services have traditionally been performed by onsite technology teams.  These types of service open the door to new revenue sources for the UC provider by replacing all or part of these onsite teams through:
      

System Integration implementation and consulting

      

Hosted Network Infrastructure

      

Post-deployment support services: help desk

      

Network Infrastructure and application Management

a.

      

Monitoring,

b.

     

Backup,

c.

      

Disaster recovery;

      

Value Add Services not necessarily available in a traditional on-premise network

a.

       Room based Managed video (Note: in addition to desktop video)

b.

     

Custom application development and embedding communications

c.

      

Location, security, systems integration, and billing-related services
Why does the modern network architect care?  If you live in the US it's an opportunity to continue working in technology.  With the cloud, on premise networks will be moving into the cloud.  With cheaper labor prices outside the United States basic server work will probably be performed off-site as well.  UC technology is one of those cutting edge technologies is one area of those areas US technicians can compete.  If you live outside the US, it's an opportunity.  If you can think with both the linear and creative sides of the brain, you have an opportunity to leap from in front of the US technician.
I built my Seattle IT Consulting career on the changing waves of Microsoft and other technologies.  I found that by jumping in when the technology was new, I was able to leap frog ahead of other technicians with more experience.  Today though I use this strategy to just keep ahead of more than just the IT experts here in Seattle, but experts all over the world.