Sep 29 2012 3:58PM GMT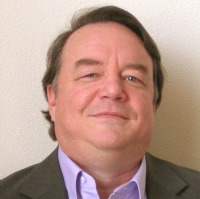 Profile: James Murray
I've been speaking in front of several groups in the Seattle area recently discussing the cloud.  The concept of just what is IT.  As a Seattle IT Consultant I spend time discussing what Information and what an information strategy is, in relationship to a business strategies like marketing, financial and management strategies.  In my discussion on the cloud (see my video based on this discussion) I discuss how capital expense spending can be reduced or eliminated by the cloud.  One of my partners began asking the question "Is IT Strategic or Just a Cost Center?"
I think one of the important ideas that Russ Johnson of Fuse Networks talks about in this blog, is the tendency of businesses to ignore IT as long as there are no failures.  This is kind of like the way most businesses ignore the electricity, water and even the landscaping of the company.  I think this is because most business owners see these as overhead for the organization.  Each month the company pays their bill to the provider as part of the monthly cost of doing business.  IT is a little different though.  This is because T has a capital expense associated with it, that electricity and water don't. 
In information technology like servers, computers and now integrated VoIP communication systems require a capital cost to execute.  A capital cost means that now the company is buying an asset that depreciates over a multiple year period.  Many business owners seem to assume that the computers will never need to be replaced.  The reality though is that computers are replaced every 3, 5 or more years.  When these systems have completely been depreciated new systems need to be purchased to replace these older systems. 
I think this is what Russ Johnson is talking about when he asks if IT is a cost center.  My experience has shown that in the early growth stages most business owners ignore what's called the server life cycle.  Microsoft describes the typical life cycle of server hardware around 36 months.  If a business never plans on that system being replaced, when the server eventually fails, the company often comes to a halt.  Then the replacement becomes a much bigger cost center.
The interesting thing about the cloud and local providers like Fuse Networks is that the hosting provider pays for the hardware.  This changes the playing field.  Now instead of paying for replacement costs of the servers, this expense is gone.  Additionally overhead associated with technicians, power, air-conditioning are also gone.  Suddenly IT hardware and software costs for both Capital expenses and overhead expenses are gone.  Now instead a monthly payment is made similar to the monthly bill for electricity and water.  We've seen reduction in costs of over 80% when migrating systems into the cloud using vendors like Fuse Networks.  As a Seattle IT Consultant I focus on the best opportunities for my clients.  I find that the cloud is one of those places that clients will be moving to.