May 17 2013 8:15PM GMT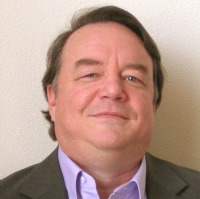 Profile: James Murray
Is the IT department keeping up?
Recently a client of mine suggested that UC communication was silly.  I've worked on teams where tools like Lync make life much easier.  It's not just about text messages.  It's about presence, phone messaging, remote meetings with and without video.  Yet in this IT department, with a full UC solution, didn't even bother to logon to the system.  This makes me wonder… are most IT departments keeping up with technology?
I think it's quite odd for me to say this.  I fought the wars early in my career for desktops, servers and other tools back in the DOS days up until today.  IT organizations with international footprints are dependent on server technology that was great, 5 years ago… but is no longer considered reliable.  Imagine a Fortune 500 technology company who decided against using a separate SAN storage system.  This company supports millions of users on their systems.  Yet the designers decided not to use SAN technology.  Instead they voted for drive systems we would have seen 10 years ago on servers.  Today that company is constantly running out of disk space while supporting their users.  Because they have no SAN the company must copy files to another system, and add drives directly to the server when there isn't enough space.  IT experts are watching disk space and hard drive activity looking for tell-tale error that are the early warning signals for failing drives or full disk drives.
Why would a company avoid using the technology that will allow them to scale their growth?
Some say it's because the technology is unproven and may be unreliable.  More often, designers and network experts just aren't keeping up.  Technology is changing so fast, that we no longer have a job if the present technology is replaced.  The longer the company waits though to change the technology the more expensive it will be.  Replacing one server at a time is much less expensive than changing 100's of computers that are years past their time.  The more I talk with IT experts, the more I find that these experts are just as human as everyone else.
If you think it's hard to get a user or manager to change their thinking about IT.  Try convincing an IT expert to change.  Even as I walk through the schools I still see the technical colleges teaching the same degrees and information from the same books they taught from 5 and even 10 years ago.  Hardware is moving off site, yet people are still building on premise data centers.  A good business class server starts at about $5000.  Add the rack, air-conditioning, UPS, dedicated power, physical security, IT expertise it's becomes much more expensive.  Consider that the lowest cost Azure server costs less than $20 dollars a month.  When is the cost to support a single on premise server ever going to match the value of an Azure server that is backed up across multiple continents and accessible from anywhere.
Now I wonder if there aren't systems experts right now ready to argue that there are times when you will want a server on premise.  Or that there will always be some people with servers on their sites.  So an Azure or Amazon or other cloud service provider isn't the right choice for everyone.  So my argument might be to say, Look back when Edison setup his first power plant.  Back then it was thought that ever business would be providing its own power.  Today we have a power grid with cheap power.  Nobody would consider building their own electrical plant in order to stay off the grid.  I would suggest that 20 years from now, what people will be awestruck that so many people considered having systems on premise.  In fact most of my smallest clients haven't bothered to buy a server.  They combine SaaS services like 365, Dynamic CRM and have no need for any server systems.