Mar 16 2012 11:23PM GMT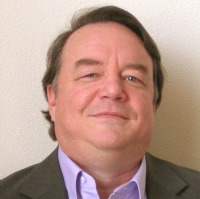 Profile: James Murray
I was recently invited to the Washington Technology Industry Association achievements awards.  I have to say that I was impressed with the caliber of people at the award presentation.  For a Seattle IT Consultant it seemed like a no brainer.  
Normally I go to industry award ceremonies where everyone receives and award, almost as if the association was there so that everyone could go away and claim to be industry award winners.  At this event, there were plenty of winners, but there more second third and fourth place winners than winners.  Ironically, despite my expectations, as I listened to the awards I was enjoying getting to know each person and business up for an award and I was almost disappointed that each person wasn't able to win an award. 
I was able to meet with several of the winners including SEO Moz winner of the commercial product or service of the year.  SEOmoz develops and sells resources to maximize SEO. Today, SEOmoz PRO is the world's most popular SEO software, hosting the web's largest SEO community 
In addition I met with DocuSign.  They were showing off their DocuSign Ink services which is the world's first personal electronic signature. Phil Ochsner shared with me some new ways to use DocuSign that I wasn't aware of. 
Skytap was another winner I spoke with.  Pete Erickson was discussing Skytap's cloud solution giving businesses an easy and secure cloud computing environment while complimenting private datacenters and extending internal IT. 
Though they didn't win an award I have to mention that EagleView technologies was very cool.  I've worked with the Geo team at Microsoft, so they have this technology that allows them to produce 3D areal maps using satellite and other imaging sources.  I thought this would be a great tool for solar and roofing contractors. 
I didn't get to meet with everyone.  Booths were very busy and it was tough to get through sometimes.  I wanted to thank Ed Kimm my friend at Wow Rack who made me an honorary member of his team for the night.  
The Washington Technology Industry Association put on a great show.  They are an association of technology companies and executives.  That does more than give out awards.  They also work on legislative issues with a vision that includes making Washington State the center of technology driven innovation.  My hats off.