Oct 7 2012 9:43PM GMT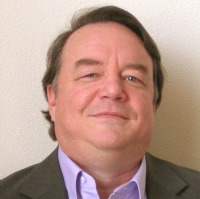 Profile: James Murray
As a Seattle IT Consultant I am called by new business startups, small businesses and businesses that have just seemed to stop growing.  Each business owner asking,
"I innovate! Why can't I grow?"
If you've ever met someone who is a pure innovator, you might have noticed something about them.  I find that they have lots of ideas.  It's the execution of those ideas that becomes the big problem.  What do I mean?  Imagine trying to build a building.  There is a very specific order to building a building.
For example: You would never wait to build the foundation until after the walls and roof was built.  Yet this is exactly what a pure innovator might do. It's the classic example of the cart before the horse.
The innovator thinks that the cart before the horse is, "Just crazy enough that it might work!"  So building the roof before the foundation seems like a great idea too.
"Hey… everyone gets to work in the shade… am I right?" says the innovator.
So in the world of technology we have a standard order of operations.  Follow it in the wrong order and things don't really well or expenses go up while everyone waits around.  In the business world there is also standard order of operations as well.  The problem I find with innovators is that they don't follow them.  Nor do they expect others to follow them.  So when I walk into their networks they are having errors because they haven't followed the proper order of operations.
For example:  As a business grows it follows a standard cycle of operations.  The first step is The Idea Stage.  The Idea stage is an exciting time for an innovator.  There is no reality to stop his dreaming.  The second step though is to Build the business systems.  This is where the innovator is often stopped in her tracks by reality.  The business systems as mention on this page are accounting, legal, marketing, sales, management, Human Resources and so on.  Before the business can duplicate itself, these systems must be in place first.  Without them, there really is no business to grow.  That is unless you are an innovator.
If you've ever met a builder personality, they love building these business systems.  The problem with an innovator is they get bored with the building part.  It becomes a tedious place for them.  So they try to make things interesting by adding another factory or something before all the business systems are in place.  The resulting problems become a nightmare for the technology group.
I wonder if I'm the only one that runs into these types of situations.  A business owner jumping into the next step before the last step was completed?  I suppose it keeps everyone on their toes, but I've had my fill of innovators lately