Nov 12 2012 1:59PM GMT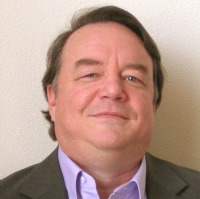 Profile: James Murray
Most IT experts are thinking tactically.  Our job as is to think about how to do things.  How am I going to keep systems up and running?  How am I going to fix something that failed?  How am I going to do what I'm doing more efficiently?  We look to the leaders in the organization for why?  When I started, I only wanted to know what it was that you wanted me to do.  I never asked why?  When I became a Seattle IT Consulting expert I found that asking the question "Why", was a much more important question.  I've found that IT professionals with the most experience answer every question with the comment, "It Depends."  What they are really saying is why.
Asking "Why?" is the first step in building business value. 
If we want to increase the value of a business, it's first important to understand in what ways the IT department or an IT Services vendor can improve the value of the business.  There are at least 5 ways to value a business.  To complicate this more each industry has a different valuation metrics.  For example a Dry cleaning company could be valued by 70% of annual sales plus the value of its inventory.  For a law firm the value would be between 40 and 100% of annual revenues.  The book value of a business is Tangible assets minus Liabilities. 
No matter how a business is valued, the ability to create cash flow is essential.  Cash flow is a basic equation of income minus expenses.  With cash flow, assets can be increased, liabilities can be reduced.  A movement in either of these directions increases the value of the business.  Technologies strength in increasing business value is to reduce the cost of doing business.  Technology has always reduced the cost of doing business.  Horse drawn wagons carried more freight than a man could carry.  Horse drawn wagons were the technology that reduced the cost to deliver goods from one location to another.  Train, trucks, automobiles and even airplanes reduce the cost even further.  As an example: A freight company depending on human baggage carriers will never compete in today's market. 
This is the value technology brings to business.  Early adoption into technology gives competitors an edge.  Now business can save time, costs and even improve the quality of their products or services competitors can't achieve.  Cash flow and profit is determined by income.  Income levels are determined by the expense required to create that income.  Utilizing technology to reduce expenses, income is automatically increased.  As income is increased, the value of the business is increased.
Cloud technologies becomes a latest method of reducing expenses for small and medium size businesses.  This is done in multiple ways including: Reducing Capital expenses, increase workplace productivity by decreasing IT downtime and negating the effects of depreciation of long term technology assets including servers and supporting technologies.  Simply by moving into the cloud, IT downtime can be improved from an industry average of 90-95% to less than 1% downtime.  Increasing workplace productivity alone by 5% can easily equate to an increase in business value of 30%