Dec 11 2012 11:13AM GMT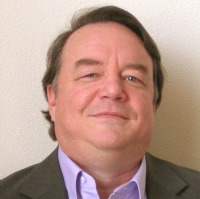 Profile: James Murray
Back in the '60's my father was an engineer working for a NASA contractor.  His specialty was acoustics.  At first this may seem like a strange thing for NASA to worry about.  Acoustics is the study of sound.  There is no sound in outer space, why would anyone need an acoustics expert?  We usually think about acoustics and speakers.  Was my father working on a speaker system for the Apollo rocket systems?  Well kind of, but not in the way you might first imagine.
While normally we don't think about the effect of sound itself when we engineer a solution.  If you stand near a vibrating speaker at a concert though, you can feel the sound waves beating on your skin.  The job of my father's team was to take each stage of the rocket, put it into a room and then shake the rocket section apart with these same types of sound waves.  To do this father designed a speaker that could produce the same level of sound vibrations the rocket would create while taking off.  Then the team would focus that energy on a rocket section and try to shake it apart, again just with the sound waves.  Unlike particles that go in a straight line, sound waves are able to curve.  Potentially the sound ways could curve back battering the skin of the rocket ship again and again.  So the final goal of the team would be to develop a solution that could negate this acoustic effect on the rocket frame.
I tell this story, to explain a common hurdle for any engineering team.  Throughout my father's career, he complained about the accounting department or as he called them "The bean counters."  When I walk onto projects I often hear this same complaint.  From technicians, "There just isn't enough money for our projects!"  One of the things I do as a Seattle IT Consultant is to find that money for IT projects. 
When an IT expert says, "I've been trying to get money for that for years." I know that there is an opportunity.  If IT can't get money for their projects, it's usually because of the same problem my father was running into.  The IT department is not integrated into the leadership culture of their organization.  Instead of being part of the solution, these engineers chose to see the "Healthy Conflict" designed into the business leadership model as something that needed to be broken down and conquered. 
I spend a lot of time teaching management how to work with IT teams.  When I hear this lament from technicians I know it's time to teach IT teams to work with management.  Often IT leaders find themselves in conflict with management.  My suggestion to you is the same advice that NASA did to engage engineers.  Instead of conflict, NASA leaders decided that if you can't beat them, Join them.  In NASA's case this meant bringing the engineers into the NASA management teams.  When working with IT Departments, rather than teaching them about technology, I teach them how to become part of the leadership culture within the organization.  Instead of fighting for money, management starts pouring money into the IT department.