Mar 31 2013 6:35PM GMT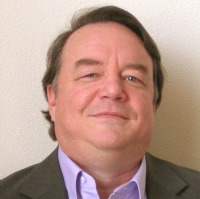 Profile: James Murray
First let me say I like working with Indians.  I've worked for 21 years as a Seattle IT Consultant working with teams all over the world.  Thinking about it, I've worked 95% of my time in the Seattle/Bellevue area yet I've worked with teams from Russia, The Philippines, Malaysia, China and multiple project teams from all over India.  I do respect the work that many Indians can do, but I have a problem with Gmail Spam from India.  I hope that if in my audience there is an Indian company trying to get work in the United States.  I'm also hoping I can give you some ideas that are a little more effective than just sending out spam from Gmail accounts.
I don't know if you've received them?  I get 3 on a light week and 20+ on a heavy week.  These are emails from Indian development and/or SEO experts.   They write subjects lines like, "Wouldn't it be nice to be number 1 in Google?"  Or "We are a Software development company from India!"  Then the email content tries to specify the advantages of hiring teams from India.  Usually focusing on how inexpensive Indian developers are.  Then when I look at the email address the domain is always <something>@gmail.com.  I assume these companies use a Google email account because nobody is going to be able to blacklist all Google email accounts.  Let's say though you do respond.  Now the company sends the response from their regular email.  Again I assume they used Gmail to contact me because they don't want their domain blacklisted.  Then respond with their domain because now the email has been requested and won't be blacklisted.  Just to let you know, if I get an email with an @gmail.com domain, I delete it without reading it.  Why, because I know that the company doesn't get it.  They may be great developers, but they don't understand how Americans think.
So what do I mean "Get it"?
I have a consulting company specializing in IT consulting.  My customers are businesses between 5 and 20 million in gross income.  They don't hire vendors without a referral from someone they trust.  If they get a spam email, they'll ignore that email.  They won't care if the spam is from the United States or from India.  They'll ignore it.  They are looking for quality, reliability and consistency and they a willing to pay more to get it.  What this means is that sending out a generic email, from a Google account and promising the best prices doesn't work.  There's always someone cheaper.  If you lead with a price, then you lose out to the next business that is cheaper.  American business owners are more interested in an ongoing relationship than on price.  They are also more interested in the quality of your work, than on price.  They are worried that if a problem comes up, will this vendor take care of the problem, or will they disappear into India somewhere.   Again I'm writing because I am getting spammed regularly by Indian companies with Google accounts.  I would like to find reliable technical teams from all over the world to work with.  I am looking for reliable companies with strong records and happy clients.  I don't want to work with a company who is spamming and aggravating my clients with their spam.  There are plenty of ways to build remote relationships with American companies.  Check out this blog to get some ideas.