Dec 11 2012 9:59AM GMT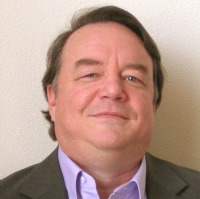 Profile: James Murray
How to Document Working with IT departments as a Consultant in Seattle, I find that most IT experts may be good at technology, but have no idea how to document it.  Over the years I've developed my own style.  Most IT people usually ask how to document their systems.  Actually this comes from their managers who want me to teach their IT professionals how to write their documentation.  Spend some time with ITIL and it begins to break down.  I've tried to share some basics here of where to start when documenting a network.
IT operational roles center on the network technology components.  Network technology components include hardware, software and even users on the network.  Each component is described by the settings associated with the component.
Hardware – This is the physical, mechanical component that manages the data and data transmission.  Common hardware components include (but are not limited to): Servers, Routers, switches, printers and workstations.
Software – These are a list of digital instructions that the hardware uses to interface with other network components including users.  Software is dependent on a hardware platform and is not necessarily compatible with all platforms.  Software is divided into two primary types: Operating system and Applications.
Users – An information system converts data input into data output based on the digital instructions in the software.  The user determines the information conversion and the way that the data provides What, Why, Where, Who, How and When answers to questions.
Infrastructure properties
Additionally, to define hardware, software and user components settings define each network resource.
For example:  A server description includes
The hardware configuration information – of the server includes manufacturer, central processing unit (CPU), random access memory (RAM), hard disk space and other hardware settings associated with the physical Server.
The Software configuration – of the server, includes all software loaded on the physical box.  Software settings, within the application, describe the Operating system, Application(s), utilities and communication protocols.
The user configuration –Includes security settings that describe what users may and may not use including: What level of access the user has to network resources.  A list of network resource would include: Company databases, fileservers, email, printers etc.
The complete server configuration will have an "–ability" description, a technical description and a long list of hardware and software settings.  Each IT tactical role will use the network configuration settings to maintain and troubleshoot the system.  A documented network will include enough description of the overall network, that the systems could be replicated without a backup of anything more than the corporate data.
This is a start.  Remember that most networks are pretty much the same.  They can be described by their hardware, software and users.  Properties are the specific details in each of these areas.  In a process, document each path a data might take through the system.  Remember as technical experts we really don't know what we are doing until we can write it down in a way that makes sense to someone else.