Sep 29 2012 3:17PM GMT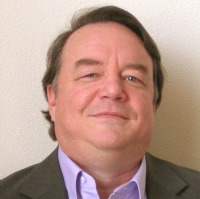 Profile: James Murray
So if you are like 5 million other companies you are using Microsoft 365.  As a Seattle IT Consultant, I became a partner back when BPOS was the only option for commercial Microsoft hosted email.  When I became a partner, I got my own account and the email has always worked well.  Then Microsoft moved my systems to 365 and I've spent the last year trying to get things working right.  I have to admit that after 20 years of IT, the idea of working this problem out with Microsoft has not attractive.  I'd rather go to the dentist than spend hours on a help desk line.  I think this comes from the early days of computing when a 6 hour wait time was considered good.  (When I worked on PeopleSoft, they had a 48 hour wait before they were required to follow-up on a problem)
So I was on the help desk with Microsoft and I found out that my DNS setting were not the recommended settings.  The technician also warned that the DNS settings would need to be changed soon or some features would no longer work.  He showed me how to test my DNS settings.  I thought I'd share what I learned.
Testing DNS Settings
To test your DNS settings logon to your admin portal as administrator.  Under the Admin section of the portal, go to domains.  In the domains section you should be able to test your DNS.  Under a button for testing DNS you will be able to test your DNS settings.  If there is a problem, a report will show up with a list of errors.
I've found that with companies that have been migrated from BPOS to 365, that there may be some errors on the default DNS settings with your original hosting provider.  I've included a more detailed list of steps on my info site.  Check it out to verify if your settings are correct.