Dec 18 2011 10:27PM GMT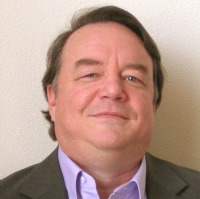 Profile: James Murray
Tags:
The term "cloud" is a metaphor for the internet.  The term was borrowed from the past representations of the phone system.  From a technical standpoint what is the cloud really?  Isn't it basically a physical NOC (network operating center) where systems are stored?  Those systems can be virtual or physical systems.  Or is there more to network architecture than just a connection to a NOC?  As "The Cloud" takes over more and more of the roles traditionally handled by on premise networks, the modern network architect needs to understand how these systems integrate together.
Today there are three IT services provided by the cloud.
Software as a service (SaaS)
Platform as a service (PaaS
Infrastructure as a service (IaaS)
SaaS – I had a chance to spend time working with Microsoft's BPOS (Business Productivity Online Services) offering.  The primary offering was a hosted Exchange system.  There was a Standard environment which was a multi-tenant hosted email system.  This is an example of an SaaS system.  A person of a business can obtain enterprise quality hosted software services.  In the BPOS example over 2 million SMB, Enterprise and Government email accounts are hosted on exchange servers that integrate seamlessly with the organization's on premise network.
Paas – PaaS facilitates the deployment of applications without the cost and complexity of buying and managing the underlying hardware and software layers.  Platforms let systems administrators and developers write applications that can run from the cloud without the capital expenditures required when deploying in an on premise network.
IaaS – On premise network typically run with 85 – 90% availability in the SMB world.  This can mean a month or more in lost down time for each employee affected.  Managers often spend 2 hours of every week putting out IT fires.  An IaaS system guarantees 99.9% availability or better.  This works out to less than 15 minutes of down time per year.
Companies of every size are replacing their on premise infrastructure with SaaS, PaaS and IaaS infrastructures.  The trend is just continuing.  Consider the accounting life cycle of a server is about 5 years.  During the depreciation cycle of the server, a little money is saved each year to pay for the replacement infrastructure.  What if that cost could be recovered?
Cloud infrastructure does not require the purchase or maintenance of hardware, the support infrastructure and the people to support that infrastructure.  Suddenly that money being saved for the new server is available for other business focused projects.
Expect that over the next 5 years to see a huge migration from on premise networks to cloud networks that support software services, platform services or Infrastructure services.