Oct 8 2011 9:39PM GMT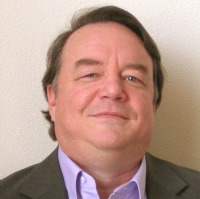 Profile: James Murray
If you've been involved in IT for a while you know that change takes a long time.  Proposing a major technology change is always met with some type of resistance.  This is not just because of the cost.  This is because major changes can disrupt the normal business process for months and sometime years.  The planning, testing, implementation, training and cultural change is enormous.  It's interesting to note though that migrating to the cloud for even the largest companies does not require the years of planning and preparation required in the past.  With the cloud, the modern network architect needs to know how to leverage the cloud to take advantage of this. 
Cloud services come in many shapes and sizes.  The ultimate cloud service would be moving a physical or virtual server from on-premise hardware into a NOC (Network Operating Center) and serving applications and data from these servers.  SaaS (Software as a Service) involve migrating data into applications hosted on the cloud.  Another service is Unified Communications (UC) where traditional communication technology silos are integrated in a way that allows these technologies to share data.  Understanding the cloud means understand these formats and the other services being offered in the cloud. 
When a server reaches the end of its physical life, the company should be preparing to replace the server.  This often means the planning that goes into determining the new server hardware, upgrades to the software etc.  This change must be consistent with the present standards or new standards may be created to replace the present servers as they get older.  In addition to identifying the new hardware an implementation plan needs to be created.  The plan will need to replace the present system with a minimum impact on the business.  This planning and process could take several months of planning and waiting for the right moment to gather all the implementation resources for maximum effect while the system is down.
What if the testing and implementation phases could be reduced to days or hours?
Imagine the steps involved in a new technology implementation.  My first major enterprise level upgrade was a Novell 3.11 to Novell 4.1 upgrade along with desktop upgrades for a small major city in preparation for Y2K.  The upgrade involved consolidating servers, identifying problem desktops and servers and upgrading the NOS for an entire city organization.  This project took over 2 years to complete but was nothing compared to my first PeopleSoft migration.  This involved Hundreds of small and large departments.  There was a small problem in that there were over 3,000 databases that needed to be consolidated into this one system. Complicate this with customizing input and output to each of these departments.  Planners and implementers had the additional headache in that more and more new business requirements were added after implementation began.  The project took over a year to plan; implementation of new scope changes was never ending.
Imagine these types of projects taking months instead of years to complete.  Understanding technology means understanding business and business process.  The next step is matching business processes to match the final technology implementation. 
The reality is that the reason systems become so complicated in an on-premise implementation project is politics.  After building a solid infrastructure and application layer, there are really only a few variables that need to be customized.  With a cloud implementation the infrastructure is already setup and stable before the customer takes over the system or the application.  This stability reduces planning and implementation time enormously.  New technologies can be tested and implemented in much less time. 
Planning is limited to the customizations required for the new system.  No new infrastructure needs to be built to support the system.  The infrastructure including backup systems, redundancy, Active directory, front end firewalls and routing all have been created before the project began.  Testing of these same systems has also already been done.  The systems are monitored and have a 99% availability SLA.  In many cased the software is also already loaded.  All that is left are the customizations. 
The new technology becomes just something turned out without too much thought.  Turning on new technology will be as simple as turning on a water spigot or flipping an electrical switch in our modern homes today.