Oct 8 2011 9:33PM GMT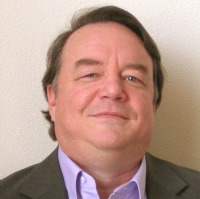 Profile: James Murray
Cloud Network Architecture Capital Expenditure Benefit for Cloud
If you were like me when you started in technology you had no idea want the terms Capex or OPex spending meant.  Over the years I did realize that whether your technology proposal was successful was dependent on what budget it came from.  Over the years I began to realize that there were different budgets for different things.  I found that managers had certain portions of the budget that could only be spent on certain things.  A project proposal's success depended on aligning project with the right type of budget expense.  Capex or Capital budget expenditures was the budget I usually found my projects being funded by.  Everyone wants Capex funding, so there is always competition for these funds.  The modern network architect needs to find ways to compete for Capex spending.  But there is another way…
What if the Opex or Operations Expenditures budget has lots of money?  Capex spending is focused when a business spends money either to buy fixed assets or to add to the value of an existing fixed asset with a useful life extending beyond the taxable year.  So major technology projects where new servers and software are purchased and built come under the capex budget.  On the other hand the Opex is used for ongoing cost for running the business.  Electricity is an example of an Opex expenditure.  I always thought that the money comes from the same place why are they blocking my project when there was lots of money in the overall budget.  When the Capex budget is gone it means no more new technology projects.  For a consultant this could mean no more work until the next budget year.
So let's say you have an old server that needs to be replaced.   Because a server is a long term asset (Long term assets are used longer than a year.) it needs to be added to the Capex budget.  The cost will include the hardware, software licensing of the server, the backup system, redundancy systems etc.  Operational expenses will be the electricity and other normal maintenance costs. Opex spending are purchases that don't bring asset value to the company.
What if we take that same server; Convert the server to a virtual server, then migrate that server into the cloud.  In this case no long term asset has been purchased.  Yet at the same time the virtual server now functions like a brand new server in an enterprise cloud environment.  There is a monthly maintenance cost but that can be offset by the Opex expenses associated with the original server.  Suddenly replacing the server stops being a Capital Expenditure and becomes and Operational Expenditure.  Imagine a manager who finds out that by moving the server into the cloud Opex funds are available for other projects and operational expenses on the server are less than the original server?  Oh and don't forget the server is now scalable and more robust than the original server.  For most managers this is an easy choice to make.  This is because the manager is able to lower long term expenses for the business the manager is able to show upper management a reduction in overall expenses which means more overall profitability for the organization.
Understanding the difference between capex and opex spending helps the modern network architect push through more technology projects and bring higher profitability to the company.