Dec 18 2011 10:22PM GMT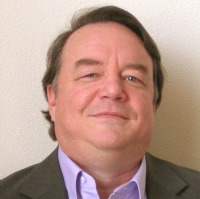 Profile: James Murray
You may not have noticed but technology is changing very rapidly.  18 years ago I was still using DOS and beginning to use Windows for Workgroups.  Three MCSE certifications later and cloud infrastructure is about connecting business systems internally, between physically diverse sites and more recently allowing collaboration between international business partners.  Something that remained strangely the same though was the communication technology.  ICT refers to Information technology, but today is used more in the context of the integration of communications technologies and data technologies.  The modern network architect should understand the Tao of ICT.
Open your outlook and you could see your emails.  That's not so unusual, but what if in your email was a message from your cell phone's voice mail?  Instead of calling a number to hear your voice messages, you can now read a transcript or listen to a recording of your voice message within outlook.  No need to check voice mail on your cell phone again.
ICT originally another was another way to say IT.  Now that definition has expanded to include unified communication technologies (UC) and more.   ICT refers to the integration of telecommunications, computers, middleware and the data systems that support, store and transmit UC communications between systems.
In the past each communication technology required it's on I/O, processing and storage devices.  It was like each technology was in its own technology silo.  Each technology silo was unable to communicate with another communication technology silo. Partly this was because telecommunications was analog technology and data is a digital technology.  A natural division occurred that seemed to divide technical expertise and technical thinking.
As digital technology has replaced the analog components of communication technologies, that individualized thinking continued.  Well for a little while anyway.  I've actually been surprised at how slowly data and communications technologies have integrated.  Today UC technologies allow the various communication technology silos to communicate with each other and with data technologies.
ICT has is also being associated with the convergence of audio visual and telephone networks with data systems through a single media link.  There are huge economic incentives in convergence of systems.  These savings come in several ways including utilizing a common cabling media for data, voice and audio visual systems.  With common media and compatible protocols traditional communications technologies, like PBX systems, can easily be replaced by software systems.  Traditional handsets can be replaced with tablets that include I/O systems compatible with telephony technologies and real time video conferencing.
IT consulting experts, Cloud and network architects should be aware of the "ICT roadmap".  The technology roadmap or path the organization must take to move to a UC technology model.  I'm curious if the term is becoming part of the industry or limited to the scholastic organizations that seem to be promoting ICT.