Nov 27 2011 8:14PM GMT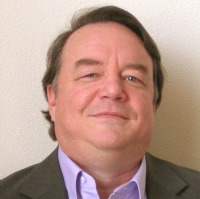 Profile: James Murray
In my first article on business transition (Business Transition -Pre-Sale) we talked about the way a Savvy business buyer or business seller might quickly improve profitability in the business.  In that article I said I like business transition work because the work is so interesting.  In this article I'd like to continue this thinking and discuss the effect of an acquisition or merger might affect the Modern technical architect. 
So now let's say the sale goes through.  There are mergers and there are acquisitions.  From the business side of the fence the distinction can be blurred.  From the technical side of the fence there is a huge difference.  When acquiring a business the end result is that there are two businesses, one just owns the other business.  The technology of each company a remains almost the same.  There will probably be business requirements around interaction between the two companies.  Most of these requirements focus on communication between the leadership of the two organizations.  These requirements are limited at first usually focused around reporting and data sharing. 
A merger is another story.  In a corporate merger a company absorbs the parts of the organization they want and may sell off or ignore the rest.  From the technical side this is much more difficult.  Even more difficult is the lack of understanding on the business side just how difficult this can be.  Just limiting the conversation to active directory (AD) developing a migration and security plan is "interesting".  
Take for example:
Company A has a Forrest and Company B has a forest.  The name space for Company A is A.com while the name space for Company B is B.com.  In an acquisition the company president will want all of company A and company B to have access to each other's data.  Company A will also want to remove name space B.com and all employees will use only name space A.com in their communication and data interactions with customers and clients. 
This becomes an interesting problem because you can't just graft B.com into A.com.  In an acquisition it's strange too that most owners of Company A are adamant that nothing of Company B be left.  So just creating a trust between Forest A to Forest B seldom is enough to satisfy this requirement.  It becomes a long transition.  The management of Company A usually wants everything done immediately.  Once to technical problems are explained here's the priorities I usually am tasked with. 
Priority 1: Data from Company B needs to be instantly available to Company A. 
Priority 2: Data in Company A needs to be made available to Company B with heavy restrictions
Priority 3: Email name spaces must be quickly changed for Company B employees to Company A email name spaces
Priority 4: All Company B resources much be migrated into the Company A forest with a combination of rights and security that matches both Company A and Company B 
Obviously this is a huge task that includes moving network physical resources (Servers, printers etc.) from one AD to another, an email server consolidation, security planning and execution and finally removing Company B's physical and AD infrastructure. 
While daunting, what I'm finding though is that the cloud has made everything much simpler.  In the past it's always easier to do a parallel migration.  In a parallel migration a new set of hardware is setup.  Then data on the original system is mirrored on the new system.  Finally the systems are cut over and access to the new system is unavailable.  The old system is maintained until the migration is declared a success.  The last step is to disable the original system.  The problem has always been the cost.  Maintaining two systems is expensive.  
In a cloud environment the steps are similar but simpler.  In about a weekend servers can be converted from physical to virtual systems.  These virtual systems are then copied over to a NOC in the cloud.  The virtual systems are loaded in an environment where building a parallel environment in not budgeted as a capital expenditure.  New systems can be purchased and build in hours rather than months.  Infrastructure support costs are included in the monthly price.  The only thing left is the migration.  
Because the systems are in a virtual environment, the difficulties in maintaining security infrastructure also are simplified.  Data is directly connected in the virtual environment in a way that security is not impacted.  Virtual means also that much of the work can be cutover during the day without a major downtime over the weekend.  Licensing, certificates, patching, backups, monitoring, change control are all handled at the virtual level by the cloud staff.  
When completed, the infrastructure is now 99.9% available.  Costs are predictable.  Stress for everyone is reduced.  The old way to do it was to consider the cost was building out the hardware and network OS infrastructure.  Today the virtual world is made up of Infrastructure building blocks that can be produced in minutes.  
As a technology consultant or architect new solutions are making yesterday's cutting edge of technology look like horse and buggy technology today.  It all comes back to the basics though.  Business needs to change if it's to grow.  Business Transition and IT consulting are brother fields handling business change.