Mar 31 2013 6:39PM GMT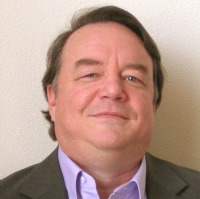 Profile: James Murray
I'm writing because I keep getting so much gmail spam from India.  I think that the Teams in India are looking up Seattle IT Consulting and sending spam email to my account, hoping that I'll respond.  I'm happy to work with any company from anywhere in the world, but I'm not interested in being spammed by 100's of gmail accounts every week.  So I thought I'd write a few articles on how to connect with American businesses when you are remote in another country.  The idea is that maybe the Indian companies that read this will find more successful ways of building their businesses than just spamming companies like mine that can't help them.
American business owners use the expression, from baseball, "Three strikes and you're out!" when determining who they partner with on a project.  A remote team from India has several strikes to deal with before they even get a chance to make their pitch.  As a business owner from another country trying to do business, you need to understand how to manage these strikes.  If you do it right you can turn these strikes into positives that will get you hired.  With that understanding here are some of the possible problems a business owner will be thinking about when trying to decide whether to hire you.
Strike 1: A team in another country is difficult to manage. 
Strike 2: A team from another country may not understand this culture
Strike 3: The quality of a team in another country is difficult to guarantee
The problem with most teams from outside the country is they think these three strikes can be overcome by lowering the price.  The reality is that most business owner understands that sometimes cheaper costs more. 
So for example: Say you are looking at buying a car. The cheaper car gets 12 miles / gallon and the expensive car gets 50 miles to the gallon.  When you add the maintenance costs to the car, the 50 mile/hour car may be cheaper to maintain than the 12 mile/ gallon car.
Low price can't be the only reason.  You as a business owner must convince businesses that your business is a 50 mile / gallon business Vs. the 12 mile / gallon business.
So how do you do this?  Well it does take some time.  First you need to build your contacts in the United States.  Then you need to build a track record.  I have people from other countries in my contacts.  What I find though is they contact me once and disappear.  Statistically it takes at least 7 no's from a potential customer before you get a yes.  Yet most sales people contact more than 1nce.  When I say contact, I don't mean spam contacts where you overwhelm the mailbox of your potential client.  Here's what I mean…
First identify the type of company you want to work with

Next identify the owner of the company

Now Identify the people the owner gets advice from

Now identify someone who can introduce to these advice givers
With the advice givers on your side, you'll be referred to the business owner by a trusted advisor.  The owner will be much more open to talking to you because you are recommended by the trusted advisor. 
I write because so many IT companies outside America think that just blanketing businesses with emails is a way to successfully do business inside America.  While you may have some short term successes, the long term success of your company is dependent on the long term relationships you build with your clients.  Expecting to have long term relationships with clients you have negotiated the lowest prices with is not practical.  This is because once someone with a lower price comes along, you will lose that customer.  Instead build a clientele based on business value and ultimately a strong business relationship.