Jun 20 2013 12:23PM GMT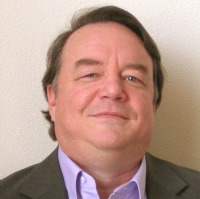 Profile: James Murray
How to you feel about your management team?  Is this a confrontational relationship?  Perhaps your relationship is open and mutually beneficial?  As an IT consulting expert, what I find is that most IT groups are completely oblivious of the management teams when making decisions.  That's not to say they have no opinion.  Ask the typical IT expert what management wants.  The reply will often be that management just wants everything done cheaply.  It it's too expensive they won't do it no matter the value to the business.
Phillip Ellis, with RGL Forensics, specializes in forensic accounting.  He is also an expert in evaluating the true value of a business organization.  I asked Phillip how a business network could improve the value of the business.
"It takes money to make money – capital investments in IT can help a business grow faster and avoid costly "emergency" expenditures, which can often be more costly than the original IT investments would have been."
Phillip understands that cheap is not better.  As IT experts we all know that if we take shortcuts on the technology, it will eventually fail.  What Phillip is looking for is a solution that will maintain the cost effective workforce productivity.  He realized that emergency expenditures cost the organization more than the savings when taking shortcuts.
I asked another expert Robert Sailer is from Pacific Northwest Law Group a similar question.  Robert works on the legal side of evaluating businesses.  In addition to legal due diligence, his company also drives technical due diligence for the business organization.  When analyzing a technical assessment he is looking for answers before the sale of a business.
"… is the hardware platform sufficient to accept new upgrades coming along from the software, cyber security, and communications companies."
Eventually all businesses will be sold.  This type of due diligence can mean millions of dollars in the sale price of the organization.  As Robert points out,
"…the life expectancy of the IT system, and the older/less flexible it might be, that results in a lowering of the eventual purchase price…"
When I walk into a business organization, my first step is to do an assessment of the present technology.  When I bring up my concerns with the IT department the response is usually something like,
"Yes we've brought this up every year with management; they just won't let us spend the money to fix it.  Our management is only looking for ways to save money, not spend money."
Obviously this statement just doesn't jibe with what Phillip and Robert are saying.  My next trip is to the management team.  I explain the risks and/or missed opportunities I've found.  I explain the business value of solving these problems.  This value could be in the reduction of risk or the leveraging technology to build workplace productivity.  When I explain this in a way that Phillip or Robert might explain it something always happens.  IT departments are shocked to see money coming into the IT department to pay for projects they had been proposing for years.  Then after implementation the bottom line benefits to the organization are more substantial than I even promised.  (I take Scotty's advice, lower expectations and blow them away with the results.)  The result, management begins asking,
"What else can you do for me?"
Next time you can't convince a manager to fund a new project, price is not the real reason.  They just aren't sure how to tell you that you just haven't sold the value of your proposal.  It may be that you just need to change your proposal.  It might help to find an expert like Phillip or Robert to align with (either within or outside the organization).  Build value in the minds of managers using business language.  Then exceed the promise with values that are important to your management team.  You will succeed over and over again.