Sep 14 2011 12:48AM GMT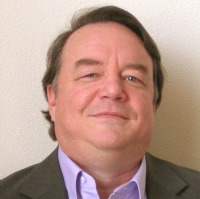 Profile: James Murray
In earlier blogs we talked about the need for the modern network architect to be able to anticipate new technologies in their designs.  Somehow the architect needs to look into the future.  What if there was a technology that was coming down the pike that completely turned the network upside down.  Recently I've been studying the next version of Microsoft Lync.  From what I can see this software is going to change the way users communicate across the network.
When I was designing my first NT 4.0 network I suggested that I wanted to specialize in wireless network infrastructure design.  I was told by other network architects that I'd go broke.  When I began working on my first virtual server systems, we were building test environments for software development.  After remembering how Red Alert took out 1000's of my client's computer labs and production servers.  I suggested that we should start planning when virtual servers would be used as production servers.  I even insisted that virtual servers should even replace production web servers.  Again I was laughed at for the suggestion.  It's with the same idea, I'm suggesting that production Lync servers will change the way colleagues inside the company communicate and businesses form collaboration partnerships with other companies.
If you've noticed communication technologies the last 10 years there's a lot more ways to communicate today with colleagues than ever before.   The problem has always been that each communication system has its own way of connecting with users and storing information.  Sharing information across communication technologies has for many businesses been more trouble than it might be worth.  With Lync everything is changing.  Lync is a technology platform that is designed to integrate communication technology in a centrally managed portal.  With lync one communication technology can share storage resources with other communication technologies.  In doing this the user can access the stored data from any communication technologies interface.    
An example is Unified messaging on an Exchange server.  Unified messaging allows phone messages to be forwarded to your exchange server.  Interesting technology, but how many system administrators have implemented it?  Does your company have an IM (Internet messaging) system that saves chat texts to your Exchange server?   How about remote online meetings that can be schedule through outlook?  If you have the BPOS suite of services you may have, but most businesses don't add or turn on these features to their systems. 
One of the most interesting aspects about the newest Lync versions is its integration with VOIP technologies.  Lync can actually replace an organizations PBX system.  Phone calls will be able to be made from a computer to any phone or IP device inside or outside the network irrespective of geographic location.  Instead of having a phone on the desktop, calls will be made from user to users and the actual device used will not be important. Users will be able to communicate no matter where they are or whether they are communicating at the moment on a phone or computer.
How do remote users, outside the firewall connect to your data?  Once again Lync has a solution that is more secure and more reliable.  The features and benefits of a wireless VPN or other more complex remote technologies become less and less important because the security benefits of these systems are incorporated into the Lync offering.
This has huge implication for business and for the telecom industry.  Imagine you were a telecom company and the business world reduced their handset purchases by 50%?  Then telecom customers signed up with Lync hosting providers that could run the telephony requirements of the company through a Hosted Lync server site.  Telecom companies are looking probably looking very seriously at this technology in order to provide it to their own customers.
As a systems architect phones and various communication systems are becoming part of the network architecture.  What will you doing to integrate your systems with this type of technology?