Oct 29 2011 11:53AM GMT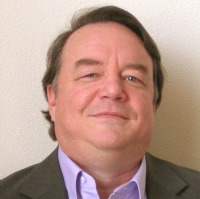 Profile: James Murray
What I love about architecting technology for business is the complexity of the problems.  There is a time component where you are trying to figure out how to solve todays problems of time, scope and resources… while at the same time guessing the future thinking about where you will be at 2, 5 and 10 years from now.  There is a scope consideration where I need to guess where you will be in the future vs your problems today.  There is a resources issue where we have to weigh what is going on today for pricing, compared to what it will cost in the future when the system dead ends. 
This article was inspired by a conversation with one of my new Seattle IT Consulting clients.  They have been in business for about 2 years, 4 employees and have grown to 70 clients.  In the first 2 years of growth they've used every free internet tool they can find.  Today the company uses tools like Gmail, drop box and whatever software component someone recommended.  The result is that their business growth has come to a screeching halt.  Because their business capacity is zero, while the customer demand for their services continues to grow. 
The company wanted me to begin solving the problem in about two weeks.  If I'd just wanted to solve today's problem I could have solved it in a couple hours.  A few months later, with their growth they would have been solving a new problem that was even more expensive.  Here is some of the conversation I had with them around the Time, Scope and Resources questions when expanding the time line past today but just a few years into the future. 
Time:  Let's think about where you will be in two years, 5 years and 10 years from now.  In 24 months the business has 70 businesses in her CRM.  From what I'm hearing high growth is what you want.  So is it reasonable that if Bobbie could find them, she could have 140 businesses in two years?  Possibly 280 businesses in 4 years and 560 businesses in 6 years? 
What will limit that growth is not the sales skills of the organization.  In the Suzy's case the limitation will be her company's capacity to support all those business clients.  If we consider that we spend only 2 man/woman hours per week (and we know it will probably be more) on 70 businesses that works out to 7,280 hours or 182 weeks / year or 4.6 FTE's per year working full time 52 weeks per year.  At the present growth rate, two years from now that will be 9.2 FTE's and in 6 years 18.4.  This only counts FTE hours focused directly on the business accounts.  In other words this is just billable customer service hours.  It doesn't count the cost of supporting those FTEs.  As the business expands, there will be Payroll costs, Accounting and billing costs, HR costs etc.  
Even at half this growth, the company will need to grow to 9 Account FTEs and between 5 and 12 support FTEs.  This is a huge managerial undertaking.  I have to ask… will they be telecommuting, moving to new locations… etc etc.  All these pieces become factors when considering the design of the system. 
Scope:  So presently the company is focused on Branding, websites etc for their business clients. As the business grows will it continue to be a full service marketing company?  I know that in the future there will be more partners like Carl, potentially in multiple areas.  If the company technology is going to grow with the business, I need to consider the variety of systems that may need to collaborate with her company. 
So I need a robust platform that is cheap enough for her collaboration partners to use.  When thinking about this, How many additional franchise and collaboration partners will you have? It's  hard for the business owner to know, yet the technology group needs to build a technical system that anticipates where the company man need to go?  It will depend on how much FTE work the business wants to farm out vs. how much will be in-house.  Plus the technology architect needs to consider whether management will continues to maintain the broad scope of services for their business clients.   
Therefore I need a system flexible enough to grow horizontally, supporting multiple areas of marketing as well as growing vertically with the number of clients.
Resources: We have to consider what the company can afford today on a shoe string versus what it will cost to replace the system when she outgrows the shoe string system.  We also have to consider that every hardware and software platform will double the cost of doing business.  Not in technology costs but in business productivity costs/losses. 
I'm writing this after working with a small business I'm working with has run into a serious problem.  They've been bootstrapping with free software.   Unfortunately they chose software without thinking about these questions.  If they had spent a little more on compatible systems in the beginning, this cost could have been in the 100's of dollars instead of 1000's of dollars.  If we pick the wrong system, in two years when the company doubles her business again, the capacity of the business will need to double again.  
If we take the time now to build a system that will scale over the next 6 years, we won't have to replace it between now and then.  If we continue to build patches and work- arounds eventually we will have to replace everything.  The cost in the future will be 10 times higher.  Not because the technology costs will be higher, rather because the business systems will be much more complex.  Statistically each hour spent planning will benefit the company with two more weeks of productivity each year. 
Many times IT departments get excited about the way a technology will solve a problem today, without considering the ramifications.  Good ideas have a way of spreading throughout the organization.  Yet many good ideas are ideas that focus on solving today's problems without considering how those problems will affect the future.  Opening the eyes of clients and team members is one of the soft skills required of the modern network architect.