Jun 4 2013 3:47PM GMT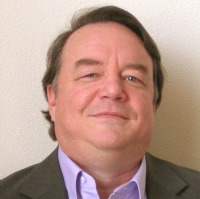 Profile: James Murray
Look back through my blogs and the first thing I write about is how things change in technology.  Because of this we, IT Experts, need to re-invent ourselves over and over again.  This is of course, because technology changes so quickly.  As an IT expert, we always need to be on the lookout for new and interesting ways to direct our careers.  So one question I like to ask, is where should we be re-inventing ourselves.
In the past I've talked about different technologies that are interesting to me like Unified Communications technologies as well as I/O devices that are changing the way we think about how users will actually interact with systems.  I've also been intrigued by business models.  ITIL and Agile are both models that have the potential to change the way technology has traditionally been applied.  Especially in the small business world.  I'm also intrigued by technology due diligence before a business sale.  Most recently I'm intrigued by the way technology can leap from IT departments and businesses into a new way of working.
What we see in most small businesses is a business owner and/or key partner who has the whole business in their head.  Moving that knowledge out of the business owners head and into the tribal understanding of the business has always been difficult.  Sometimes it starts simply on a napkin and then into documentation that may be stored in a file server.  The file server is often the last place where data goes to die.  Often after spending 1000's of man hours documenting process, historical data and process flow charts… the documents end up on a file server somewhere.  Then are never seen again.
As the baby boomers are leaving the work force, they take with them an immense level of tribal knowledge that is often no documented anywhere.  Then even if it was, how many people will actually take the time to read it.  The next generations will need that information or the company will have to start recreating that documentation all over again.  I think there is a new way of looking at information that we should be thinking about.
Work flows… We've seen these visio documents that describe a business process.  These workflows are graphical and simple to explain and easy to hand off to the next generation.  Often again though, these documents become lost in a file server somewhere.  What if we put that workflow into a CRM system though.  The knowledge is now being utilized to manage the business process.  Anyone wanting to understand just accesses the visio workflow and can now see what the business is doing.  Changes are not lost as baby boomers leave.  Then as the next generation begins to understand, they can customize these workflows as the world changes.
I think this may be one of the areas that could be leveraged for a short moment in time as baby boomers leave the workforce.  There is a worry that they will take with them a great deal of knowledge and understanding.  Why not leave it in an active workflow that is being utilized by the organization?  It's a different way of thinking about documentation.  We don't really need the word documents and the Excel spreadsheets if we just transfer this knowledge in a practical way that documents and verifies the present business systems.  I began transitioning myself based on strategic IT and moving from old network infrastructure IT consulting to modern network architecture Business consulting.  Anyone who can do this transition to converting business workflows, might have a place in the future within the next wave of IT world.