Oct 29 2012 5:19PM GMT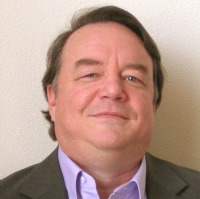 Profile: James Murray
I've been using windows 8 for the last couple months and it's a new learning curve.  The last 21 plus years I've been using Microsoft systems.  The last 12 years I've worked as a Seattle IT Consultant focused on desktop support, Server management, project management and lately cloud systems  .  The last 10 years I've gotten used to the changes in the various OS differences.  Moving from NT to Windows 2000 was a 6 month mind set change.  The windows ribbon in Office took about 3 days to get used to.  Either I'm getting old, or Windows 8 is going to take awhile.
I liked windows 7, thought Windows 95 was a great change from 3.11 and I was a firm believer that real men used DOS not GUI interfaces.  As things changed I've learned to accept them.  This change to Windows 8 has been a major mind set difference.  Using the system is actually very easy, but figuring how to support the system is the tricky part.  I spend a lot of time on Bing and Google trying to figure out the details. 
One of the trickiest things was getting to control panel.  Thought I'd share it the trick with you.  Open what was always called Windows Explorer (Window + E key) now called file explorer.  Below the title bar at the top of the window, choose Computer.  A drop down menu appears.  On the far right is an Icon for Control Panel. 
Not sure how that was intuitive, but that's the simplest way I've found.  I'm curious if others have any ideas.