Sep 30 2012 10:31AM GMT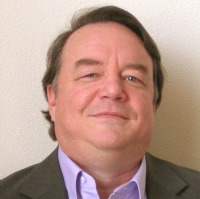 Profile: James Murray
I work as a Seattle IT Consultant with lots of small business owners and I am asking this question. What is your core business? One of the problems I've noticed with business owners as the business scales (grows), is they lose track of what their core business is. When this happens more and more organizational resources are focused on solving a problem that has nothing to do with growing the organization. I think we see this today as industries like the newspaper industry, synonymous with information distribution are failing in the Information Age.
I was reading Russ Johnson's article on Is Technology (IT) your Core Business? I think he makes a good point. Russ writes a blog for a company whose business at its core is technology. In his blog he discusses the uniqueness of every business in what it does. I run into business owners who run insurance agencies, law firms and just recently a company that collects pet waste. All of them have a core business focus. None of them have a core business focus in technology. Yet in order to be competitive each business runs technology to run their business. One way to look at this is that the technology is almost a distraction.
We can see this in any department in any business. If more and more time is invested in that department, the more competitive advantage the organization has in that area. Think about sales, the more focus the company has on sales, the more competitive advantage comes from an efficient sales force. The same could be said about Human Resources (HR). Investment in HR and positive business culture attracts the best and brightest employees. So it could be said about technology. Wouldn't it follow that a strong technical investment, gives the company a stronger competitive edge? The reality is that in any department, but most especially IT, there is a point of diminishing return. As the technology grows, the business stops being a, for example, Flower Shop and becomes a technology company.
The same is true for any service. If instead of buying electricity, what if we made it ourselves? As the company grows bigger and bigger, the need to investment more and more capital in electricity creation also increases. We could say this about water, roads, shipping and every business service. Yet if our core business is selling flowers, the creation of electricity becomes a distraction. Each dollar spent on creating electricity could have been spent on resources that help the shop sell more flowers. Suddenly our flower shop is not actually a flower shop, but a company that creates electricity. Unfortunately electricity that is to expensive to sell to other customers.
One solution is purchasing electricity from the power company, whose core business is the creation of electricity. The flower shop, or any company for that matter, is able to take that money and invest it in the core business of the organization. I believe this is the message for the modern network architect. Technology is important to stay competitive. The problem is that as the business grows the cost effectiveness of home grown technology actually steals resources from the core business of the organization. The Cloud is a marketing term for remote technology management. The real value of the cloud is technical capacity. Compare the capacity of Hoover Dam with single wind turban. That is the difference in capacity between managing your own servers and utilizing cloud resources. As a Seattle IT consulting expert focused on technology and business, I can see the business value of the cloud. I think we can already see that cloud services are providing technical power with the same level of ease as flipping a light switch.