Jun 29 2012 6:22PM GMT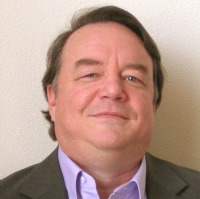 Profile: James Murray
I've been frustrated since my site was migrated from BPOS to 365.  Working as a Seattle IT Consultant it's actually a little embarrassing not having my systems running the way they should.  A couple weeks ago though we finally figured out the problem.  Somehow my account was associated with two separate accounts.  The first account was a test account that I setup before I became a partner.  The second account was my partner account.  Somehow I was logging onto the wrong account, but getting some of the information from my partner account, but not enough to sell 365 accounts.  We finally got it working and now my 365 is actually pretty cool.  I even setup a public facing SharePoint website as a test.  Now that it's working I thought publish some tips about 365.
Access Admin Portal:
 https://portal.microsoftonline.com/default.aspx 
This link points to the 365 portal site.  If you are an admin you will be able to administer users, licenses from here.  Users will be able to administer their own account, access email and a SharePoint team site, if the Administer has set it up for the user, from here. 
From this portal users will be able to manage a personal web portal and create collaboration sites with other employees and external collaborators.  Administrators will be able to manage company team sites and hosted data.  The SharePoint site is unique in that you have version control.  This allows two people have the same file open then save it, without losing each other edits.  It also allows a user or admin to go back to a previous version of the document.
Finding the Server Name
When I have been setting up new accounts, often I get stuck when outlook can't find the account.  I've included these directions for discovering what your server name is.
To determine your server name, use the following steps:
1.     Sign in to your account using Outlook Web App.

2.     After you sign in, click Options > See All Options > Account > My Account > Settings for POP, IMAP, and SMTP access.
3.     Find the server name listed under External setting or Internal setting. If your server name is in the format podxxxxx.outlook.com, then your Exchange ActiveSync server name is m.outlook.com. If your server name includes your organization's name, for example, pop.contoso.com, then your server name is the same as your Outlook Web App server name, without the /owa. For example, if the address you use to access Outlook Web App is https://mail.contoso.com/owa, your Exchange ActiveSync server name is mail.contoso.com.
Hopefully this will be helpful.