---
November 11, 2016 5:33 PM
Amazon
,
Apple
,
augmented reality
,
BlackBerry
,
galaxy note
,
IBM
,
iPhone
,
Microsoft
,
samsung
,
Virtual Reality
,
Wearable devices
As 2016 comes to a close, it's a good time to reflect on what we've learned over the past year. What are the major trends that have dominated the end-user computing industry? Who are the biggest market players to watch now? And how do businesses need to rethink their mobile strategies in light...
---
March 16, 2016 1:19 PM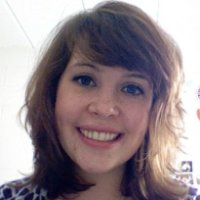 Profile: Margaret Jones
FItbit
,
Wearable devices
I have had a Fitbit One since 2013, and I wear it every day. Having it on helps me remember to keep moving throughout the day, and to take the stairs instead of the elevator. Lots of people in my office have activity trackers too, and it's nice to see my coworkers up and about throughout the day,...
---
February 11, 2016 9:05 AM
FItbit
,
Wearable devices
I bucked the smartphone trend for as long as I could. When Apple's iPhone 4s came out in 2011, I caved and never turned back. The same thing happened with tablets; now I own three. Sometimes, you can just tell that the world will leave you behind if you don't ride the wave. For many of us,...
---
May 13, 2015 7:42 PM
Application delivery
,
Wearable devices
With enterprise application delivery today, it's go small or go home. As more employees want to access corporate data on their personal devices, companies are looking to provide critical business applications on those devices. But delivering a traditional desktop application to a mobile device...
---
April 9, 2015 3:21 PM

Profile: Colin Steele
Apple iOS
,
IBM notes
,
icloud
,
Microsoft Exchange Server
,
safari
,
VPN
,
Wearable devices
The biggest updates in iOS 8.3 are user-facing: support for Apple Watch, iCloud Photo Library optimizations and racially diverse emojis. But there's a handful of enterprise updates and...
---