---
December 6, 2016 2:58 PM

Profile: Colin Steele
Citrix
,
End-user
,
Microsoft Windows
,
VMware Workspace One
,
Workspace
It's part of IT's job to deal with end users who aren't tech-savvy. The latest research says it may be a bigger part of the job than most people realize. About two-thirds of people aged 16 to 65 have poor or worse computing skills, according to a study by the Organization for Economic...
July 15, 2016 6:46 PM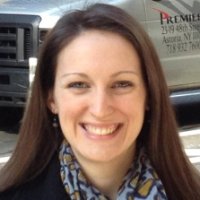 Profile: Alyssa Provazza
Amazon WorkSpaces
,
Citrix
,
Citrix Workspace Cloud
,
Dell vWorkspace
,
Gartner
,
VMware
,
VMware Workspace One
There are plenty of words ingrained in today's culture that no one is exactly sure where they came from -- or in some cases, what they even mean: hipster, twerk, awesome-sauce. It's a common scenario in IT, too. Does anyone really know what a "software-defined data center" is? One of the biggest...
---