---
September 13, 2017 5:38 PM
Apple
,
Apple Watch
,
iPhone
,
Mobile security
,
smartphone
Once you got past the fawning over Steve Jobs and the comical rebranding of retail stores, yesterday's Apple Event had some news with important IT implications. Apple unveiled the Apple Watch 3, its first smartwatch with LTE connectivity. And the new iPhone X -- the


RSS Feed

Email a friend
May 22, 2017 4:41 PM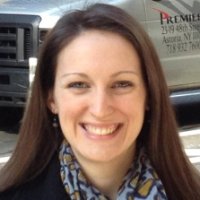 Profile: Alyssa Provazza
Android
,
Apple
,
Apple iOS
,
Google
,
IOS
,
Mobile security
,
Ransomware
Google last week announced Android security features that continue to heighten the company's enterprise mobility game. Enterprise security features from the big mobile operating systems, Google Android and Apple iOS, have been a hot topic for years. Now, with
---
---
January 27, 2017 5:36 PM
Android
,
Android security
,
Enterprise mobility
,
Mobile security
President Donald Trump is causing quite the stir at the White House as he continues to use his personal smartphone for some purposes. Trump still uses his "old, unsecured Android phone, to the protests of some of his aides,"
---
November 21, 2016 3:39 AM
"New Year"
,
Android
,
Apple
,
BlackBerry
,
iPhone
,
Microsoft
,
Microsoft Surface
,
Mobile security
With the rise of multifactor authentication and updates to Apple iOS security, there is a lot to look forward to next year. Four experts gaze into the enterprise mobility crystal ball. Patrick Moorhead President and principal analyst, Moor Insights and Strategy What...
---
August 8, 2016 3:46 PM
Biometrics
,
Enterprise mobility
,
Mobile data
,
Mobile data security
,
Mobile security
With Comcast's acquisition of DreamWorks Animation in April, "Shrek" fans could see the fairy tale-esque story revived with more movies in the coming years, according to Forbes. In the original film, the titular character tells his sidekick Donkey that there is more to ogres...
---
April 13, 2016 7:26 PM
Apple iOS
,
google android
,
malware
,
mobile app security
,
Mobile security
,
Passwords
In the TV show 30 Rock, comedy writer Liz Lemon writes a sketch that spawns the catchphrase, "That's a deal breaker, ladies!" The phrase refers to anything a partner might do that could automatically end a relationship. For example,...
---
January 18, 2016 4:49 PM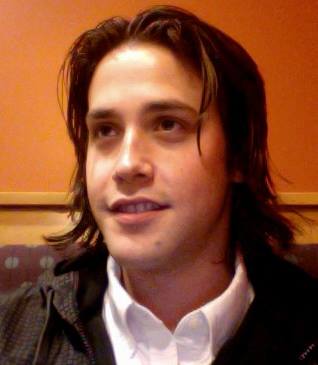 Profile: Carl Setterlund
mobile device management
,
Mobile security
,
regulatory compliance
For all the benefits of supporting mobility in the enterprise, it has also introduced one of the biggest challenges for IT pros today: safeguarding the flow of confidential data on employees' smartphones and tablets. Government agencies, healthcare facilities and law firms are just a few...
---
September 10, 2015 5:27 PM
Apple
,
ipad
,
iPhone
,
Mobile security
,
Surveys
Back-to-school season has me thinking about a common question kids face: What do you want to be when you grow up? Let's go back in time to 2007 and imagine Apple's iPhone on its first day of school, hopping off the bus with a backpack full of apps and heading to class. How would the now almost...
---
---