---
January 25, 2018 12:57 PM
Apple
,
ipad
,
iPhone
,
Mac
,
Microsoft
,
samsung
,
Windows
A little more than a year ago, we published an article titled, "Wanted: A way to block iOS updates." Well, Apple administrators, want no more. The upcoming Apple


RSS Feed

Email a friend
August 4, 2017 7:09 PM
Apple
,
BlackBerry
,
iPhone
,
Microsoft
The transition of many tech giants into software and services vendors was apparent during Apple earnings on Tuesday night. The biggest tech company in the world, known for the Mac, iPhone and iPad, is in the midst of this transition. Apple's iPhones were still far and away the company's biggest...
---
March 16, 2017 1:47 PM
Enterprise mobility
,
Microsoft
,
Windows 10
In 2012, Microsoft bet big on mobile. The company released Windows 8 with apps and a tile-based interface designed for touch devices -- all in an attempt to ride the mobility wave that many experts predicted would take over the enterprise. That complete takeover didn't happen. Enterprise...
---
November 21, 2016 3:39 AM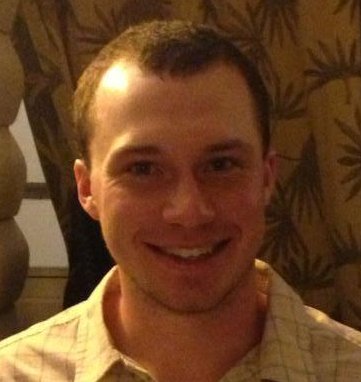 Profile: Eddie Lockhart
"New Year"
,
Android
,
Apple
,
BlackBerry
,
iPhone
,
Microsoft
,
Microsoft Surface
,
Mobile security
With the rise of multifactor authentication and updates to Apple iOS security, there is a lot to look forward to next year. Four experts gaze into the enterprise mobility crystal ball. Patrick Moorhead President and principal analyst, Moor Insights and Strategy What...
---
November 11, 2016 5:33 PM
Amazon
,
Apple
,
augmented reality
,
BlackBerry
,
galaxy note
,
IBM
,
iPhone
,
Microsoft
,
samsung
,
Virtual Reality
,
Wearable devices
As 2016 comes to a close, it's a good time to reflect on what we've learned over the past year. What are the major trends that have dominated the end-user computing industry? Who are the biggest market players to watch now? And how do businesses need to rethink their mobile strategies in light...
---
September 14, 2016 3:15 AM
AirWatch
,
IT conferences and events
,
Microsoft
,
VMware
Microsoft, VMware AirWatch and JAMF Software highlight a busy autumn tech show season. Microsoft Ignite Sept. 26-30, Atlanta This one's a doozy, clocking in at five days and nearly 500 sessions. It attracts Microsoft IT pros and developers alike, who can find
---
August 10, 2016 4:32 PM
AirWatch
,
Citrix
,
Enterprise mobility
,
IBM
,
Microsoft
,
mobile application management
,
MobileIron
,
VMware
,
windows intune
,
XenMobile
The battle lines have been drawn in the enterprise mobility management market. On one side we have the AppConfig Community, whose member vendors want to standardize mobile application management (MAM) through the use of built-in features at the operating system level. Standards do a lot to help...
---
May 11, 2016 7:30 PM
Amazon
,
Apple
,
Citrix
,
Google
,
IBM
,
Microsoft
,
Oracle
,
salesforce
,
VMware
I'm going to let you in on a little secret: Even though the Q&A in every issue of this magazine is called Face Time, we don't actually have face time with most of the subjects. In fact, the interviews typically take place on a—gasp!—landline telephone.
---
December 22, 2015 7:00 AM
IBM
,
Microsoft
,
Mobile Application Development
,
SAP
,
VDI
,
VMware
,
VMware Horizon 6
As 2015 draws to a close, the staff of TechTarget's end-user computing sites took to Slack and held an hour-long chat about the year's biggest trends. Over the past few days, we've brought you slightly edited excerpts from those discussions. In today's final post, our editors discuss mobile...
---
April 27, 2015 7:26 PM
Microsoft
,
microsoft office 365
One of the great things about mobility is that employees can get work done whenever from wherever they are. But just because you can do something doesn't mean you should do it. A Microsoft infographic that missed that point is heating up the interwebs this week. The...
---