---
January 13, 2016 12:33 PM
Microsoft Windows
,
microsoft windows 10
If universal apps can run on any device, but nobody develops them, are they really universal? This "if a tree falls in the forest" situation threatens to derail Microsoft's grand vision for Windows 10, and it has pitted the company's current and former CEOs against each other. As Jack...
December 22, 2015 7:00 AM
IBM
,
Microsoft
,
Mobile Application Development
,
SAP
,
VDI
,
VMware
,
VMware Horizon 6
As 2015 draws to a close, the staff of TechTarget's end-user computing sites took to Slack and held an hour-long chat about the year's biggest trends. Over the past few days, we've brought you slightly edited excerpts from those discussions. In today's final post, our editors discuss mobile...
---
July 20, 2015 2:44 PM
Box
,
Dropbox
,
EFSS
,
file sharing
,
Google Drive
I'm getting married next year, and there is so much information to keep track of during the planning process. To help, one of the first things I did was create a shared document in Google Drive – a place for my fiancé and I to collect our DIY ideas, guest list and links to vendors'...
---
June 4, 2015 7:00 AM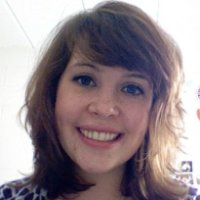 Profile: Margaret Jones
Android
,
Apple iOS
,
Enterprise mobility
,
Google
,
Microsoft Windows
The world is definitely getting smaller. People can connect to one another and work from anywhere in the world through a pocket-sized device -- or even a wristwatch....
---
April 27, 2015 7:26 PM
Microsoft
,
microsoft office 365
One of the great things about mobility is that employees can get work done whenever from wherever they are. But just because you can do something doesn't mean you should do it. A Microsoft infographic that missed that point is heating up the interwebs this week. The...
---
April 9, 2015 7:00 AM
Box
,
Content Management
,
file sharing
,
Google
,
ipad
,
Microsoft
If you're like me, you store data in lots of different places and access it from a variety of devices. I keep most of my personal and work documents in Microsoft OneDrive so I can read and edit them from my company laptop, my personal PC and my iPad. But some of TechTarget's workflows require...
---
---