---
January 25, 2018 12:57 PM
Apple
,
ipad
,
iPhone
,
Mac
,
Microsoft
,
samsung
,
Windows
A little more than a year ago, we published an article titled, "Wanted: A way to block iOS updates." Well, Apple administrators, want no more. The upcoming Apple


RSS Feed

Email a friend
November 16, 2017 2:14 PM
Enterprise
,
iPhone
,
samsung
,
smartphone
Changes in smartphone purchasing trends have hurt Samsung. Samsung released the Galaxy Note 8 in the last two weeks of the third quarter of 2017, around the same time as Apple released its three latest iPhone versions 8, 8 Plus and X. Samsung mobile sales decreased by 6% for the quarter. Why?...
---
September 13, 2017 5:38 PM
Apple
,
Apple Watch
,
iPhone
,
Mobile security
,
smartphone
Once you got past the fawning over Steve Jobs and the comical rebranding of retail stores, yesterday's Apple Event had some news with important IT implications. Apple unveiled the Apple Watch 3, its first smartwatch with LTE connectivity. And the new iPhone X -- the
---
August 10, 2017 1:44 PM
4G LTE
,
Apple
,
Apple Watch
,
iPhone
,
Smartwatch
There was a lot of hype surrounding the Apple Watch upon its 2014 launch, but the excitement waned as experts questioned its usefulness and heavy reliance on a nearby iPhone. Three years ago, many media outlets took the angle of the
---
August 4, 2017 7:09 PM
Apple
,
BlackBerry
,
iPhone
,
Microsoft
The transition of many tech giants into software and services vendors was apparent during Apple earnings on Tuesday night. The biggest tech company in the world, known for the Mac, iPhone and iPad, is in the midst of this transition. Apple's iPhones were still far and away the company's biggest...
---
November 21, 2016 3:39 AM
"New Year"
,
Android
,
Apple
,
BlackBerry
,
iPhone
,
Microsoft
,
Microsoft Surface
,
Mobile security
With the rise of multifactor authentication and updates to Apple iOS security, there is a lot to look forward to next year. Four experts gaze into the enterprise mobility crystal ball. Patrick Moorhead President and principal analyst, Moor Insights and Strategy What...
---
November 11, 2016 5:33 PM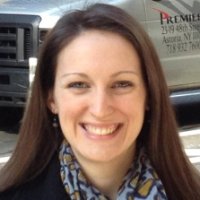 Profile: Alyssa Provazza
Amazon
,
Apple
,
augmented reality
,
BlackBerry
,
galaxy note
,
IBM
,
iPhone
,
Microsoft
,
samsung
,
Virtual Reality
,
Wearable devices
As 2016 comes to a close, it's a good time to reflect on what we've learned over the past year. What are the major trends that have dominated the end-user computing industry? Who are the biggest market players to watch now? And how do businesses need to rethink their mobile strategies in light...
---
October 4, 2016 1:48 PM
AirWatch
,
Apple
,
Apple iOS
,
Enterprise mobility
,
iOS 10
,
iPhone
ATLANTA -- Apple does not give EMM products the power to block iOS updates. That capability is near the top of many IT pros' wish lists. Enterprise mobility management (EMM) software is at the mercy of operating system vendors. If an OS vendor doesn't provide an API for a certain feature, EMM...
---
April 27, 2016 7:12 PM
Email
,
iPhone
,
SharePoint
,
Slack
,
Social collaboration
When my brother and I were kids, and my father thought we were doing something particularly stupid -- like hiding all of my sister's Hungry Hungry Hippos marbles inside the base of a basketball hoop -- he would say, "Don't be an idiot for the sake of being an idiot." That advice really rings true...
---
March 24, 2016 2:26 PM
Apple
,
Apple iOS
,
ipad
,
iPhone
,
Windows
Apple's really pushing the idea that the iPad Pro can replace a PC, but not everyone is on board -- especially in the business world. At this week's launch of the new 9.7-inch iPad Pro, Apple noted that 600 million PCs in use today are at least 5 years old. Phil Schiller, the company's head of...
---