---
January 25, 2018 12:57 PM
Apple
,
ipad
,
iPhone
,
Mac
,
Microsoft
,
samsung
,
Windows
A little more than a year ago, we published an article titled, "Wanted: A way to block iOS updates." Well, Apple administrators, want no more. The upcoming Apple


RSS Feed

Email a friend
---
March 24, 2016 2:26 PM
Apple
,
Apple iOS
,
ipad
,
iPhone
,
Windows
Apple's really pushing the idea that the iPad Pro can replace a PC, but not everyone is on board -- especially in the business world. At this week's launch of the new 9.7-inch iPad Pro, Apple noted that 600 million PCs in use today are at least 5 years old. Phil Schiller, the company's head of...
---
March 21, 2016 9:00 PM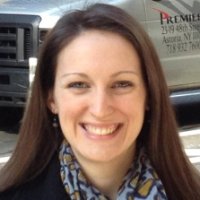 Profile: Alyssa Provazza
Android
,
Apple
,
ipad
,
iPhone
As Apple announced several new devices at its March media event, the staff of TechTarget's End-User Computing Media Group took to Slack and discussed the company's new iPhone SE and 9.7-inch iPad Pro. Alyssa Wood, senior managing editor: The iPhone SE, a new 4-inch...
---
September 10, 2015 5:27 PM
Apple
,
ipad
,
iPhone
,
Mobile security
,
Surveys
Back-to-school season has me thinking about a common question kids face: What do you want to be when you grow up? Let's go back in time to 2007 and imagine Apple's iPhone on its first day of school, hopping off the bus with a backpack full of apps and heading to class. How would the now almost...
---
April 9, 2015 7:00 AM
Box
,
Content Management
,
file sharing
,
Google
,
ipad
,
Microsoft
If you're like me, you store data in lots of different places and access it from a variety of devices. I keep most of my personal and work documents in Microsoft OneDrive so I can read and edit them from my company laptop, my personal PC and my iPad. But some of TechTarget's workflows require...
---