---
November 15, 2017 7:24 PM
BlackBerry
,
Enterprise mobility
,
Internet of Things
,
VMware
NEW YORK -- We've talked a lot about BlackBerry's shift from a device manufacturer to a software provider over the past few years. And when we referred to software, we typically meant enterprise mobility management (EMM). In that regard, the company's transformation has gone well. BlackBerry is...
August 7, 2017 3:23 PM
"Amazon Web Services"
,
Amazon
,
Citrix
,
Enterprise mobility
,
Google Cloud
,
IT conferences
,
IT conferences and events
,
Mobile management
,
VMware
,
VMworld
VMworld hasn't exactly been known for its major EUC news in recent years. For someone who remembers the days when the event's second-day keynotes were devoted to end-user computing (EUC), it's been frustrating, but also understandable. As
---
---
June 26, 2017 4:23 PM
BlackBerry
,
Enterprise mobility
,
mobile application management
BlackBerry's reinvention as a software company isn't going so well. The BlackBerry software business shrunk in the first quarter, falling short of analysts' expectations in the process. Those results came just days after the company announced a slew of enhancements to
---
March 16, 2017 1:47 PM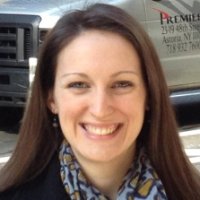 Profile: Alyssa Provazza
Enterprise mobility
,
Microsoft
,
Windows 10
In 2012, Microsoft bet big on mobile. The company released Windows 8 with apps and a tile-based interface designed for touch devices -- all in an attempt to ride the mobility wave that many experts predicted would take over the enterprise. That complete takeover didn't happen. Enterprise...
---
---
February 2, 2017 1:42 PM
AirWatch
,
Android
,
Enterprise mobility
,
malware
,
Security
,
VMware
Even mobile security software sometimes falls prey to vulnerabilities. VMware this week issued a security advisory regarding vulnerabilities with its AirWatch Agent and Inbox apps for Google Android. Agent, the app for enrolling devices in AirWatch, detects
---
January 27, 2017 5:36 PM
Android
,
Android security
,
Enterprise mobility
,
Mobile security
President Donald Trump is causing quite the stir at the White House as he continues to use his personal smartphone for some purposes. Trump still uses his "old, unsecured Android phone, to the protests of some of his aides,"
---
January 11, 2017 7:13 PM
Enterprise mobility
,
Internet of Things
Mobile application management vendor Apperian will operate as a subsidiary of Arxan Technologies following its acquisition. The companies today announced the deal, which SearchMobileComputing
---
---