---
October 13, 2017 6:49 PM
Cloud Computing
,
Enterprise
,
IT department
,
NASA
SAN FRANCISCO -- In a lot of circles, shadow IT is considered a dirty term -- something IT should prevent at all costs. In reality, however, shadow IT can be a great resource for IT departments, helping them identify problem areas and understand what users really need to get their jobs...
---
July 15, 2016 6:46 PM
Amazon WorkSpaces
,
Citrix
,
Citrix Workspace Cloud
,
Dell vWorkspace
,
Gartner
,
VMware
,
VMware Workspace One
There are plenty of words ingrained in today's culture that no one is exactly sure where they came from -- or in some cases, what they even mean: hipster, twerk, awesome-sauce. It's a common scenario in IT, too. Does anyone really know what a "software-defined data center" is? One of the biggest...
---
---
May 11, 2016 7:13 PM
Apple
,
icloud
,
IOS
As the hobbit Frodo Baggins leaves the familiar surroundings of his home in the Shire in the movie The Fellowship of the Ring, he remembers something his uncle Bilbo told him, "It's a dangerous business, going out your...
---
April 14, 2016 2:37 PM
Amazon
,
Android
,
Apple
,
IBM
,
IOS
,
Windows Azure
As some of the top tech companies in the world continue to work together—and compete against each other—opportunities for mobile developers will flourish. IBM and Amazon are among the major enterprise technology vendors that have started to pay more attention to mobility, although they're...
---
November 12, 2015 7:33 AM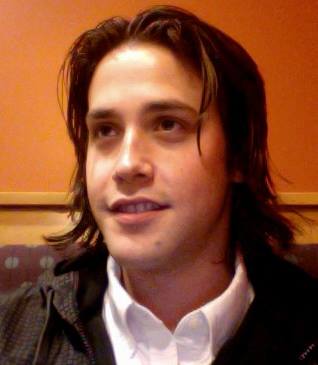 Profile: Carl Setterlund
Box
,
BYOD
,
Enterprise mobility
,
iPhone
The iPhone came out in 2007, but it's taken nearly a decade for many IT admins to wrap their heads around mobility in the enterprise. Eight years later, a good chunk of organizations now acknowledge that employees work from their smartphones and tablets, which means IT has to create a secure...
---
October 20, 2015 6:00 AM

Profile: Colin Steele
AirWatch
,
Android
,
Apple iOS
,
Box
,
Enterprise mobility
,
Mobile email
,
Salesforce.com
,
VMware
,
Yahoo
,
Zimbra
In case you missed it last week, in the aftermath of some bigger acquisition news, VMware
---
July 20, 2015 2:44 PM
Box
,
Dropbox
,
EFSS
,
file sharing
,
Google Drive
I'm getting married next year, and there is so much information to keep track of during the planning process. To help, one of the first things I did was create a shared document in Google Drive – a place for my fiancé and I to collect our DIY ideas, guest list and links to vendors'...
---
June 2, 2015 6:43 PM
Cloud storage
,
IOS
Recently, I set about entering my expenses for a business trip. The limitations of my email outbox almost immediately thwarted me. I attempted to send myself 12 images of receipts, using my corporate email account on my iPhone's native email app. The app capped out at a handful of images...
---