---
May 31, 2017 4:09 PM
Artificial intelligence
,
Citrix
,
Machine learning
It's easy to dismiss AI and machine learning as buzzwords with no practical enterprise applications. For many people, those terms still conjure up images of sentient robots that will one day destroy human civilization. Just last week, over the course of two enterprise IT conferences, I learned...
May 30, 2017 6:24 PM
Artificial intelligence
,
Citrix
,
Data Analytics
ORLANDO, Fla. -- Machine learning and data analytics are on the rise, leaving some employees to fear that computers will take over their jobs, but that is not the case. Machine learning will simply change the role that humans play in the workforce, said Malcolm Gladwell, journalist and...
---
October 12, 2016 12:45 PM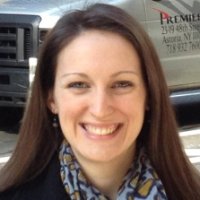 Profile: Alyssa Provazza
"IT occupations"
,
Artificial intelligence
,
Mobile applications
,
VMware
When new tech emerges, people often wonder whether it will be the technology that finally puts IT administrators out of their jobs for good. At a very basic level, technology exists and evolves to take a load off human beings. The telephone made it easier to communicate with one another, the...
---
---