---
April 13, 2016 7:26 PM
Apple iOS
,
google android
,
malware
,
mobile app security
,
Mobile security
,
Passwords
In the TV show 30 Rock, comedy writer Liz Lemon writes a sketch that spawns the catchphrase, "That's a deal breaker, ladies!" The phrase refers to anything a partner might do that could automatically end a relationship. For example,...
March 24, 2016 2:26 PM
Apple
,
Apple iOS
,
ipad
,
iPhone
,
Windows
Apple's really pushing the idea that the iPad Pro can replace a PC, but not everyone is on board -- especially in the business world. At this week's launch of the new 9.7-inch iPad Pro, Apple noted that 600 million PCs in use today are at least 5 years old. Phil Schiller, the company's head of...
---
March 16, 2016 6:53 PM
Apple iOS
,
Unified Communications
On the TV show The Office, Michael Scott imparts a key piece of advice to resident office oddball Dwight Schrute: "K-I-S-S. Keep it simple, stupid." Dwight sees that mantra as great advice even though it hurts his...
---
December 17, 2015 7:00 AM
Android
,
Apple
,
Apple iOS
,
iPhone
,
lg
,
samsung
As 2015 draws to a close, the staff of TechTarget's end-user computing sites took to Slack and held an hour-long chat about the year's biggest trends. Over the next few days, we'll bring you slightly edited excerpts from those discussions. In today's post, our editors discuss the mobile device...
---
October 20, 2015 6:00 AM
AirWatch
,
Android
,
Apple iOS
,
Box
,
Enterprise mobility
,
Mobile email
,
Salesforce.com
,
VMware
,
Yahoo
,
Zimbra
In case you missed it last week, in the aftermath of some bigger acquisition news, VMware
---
June 4, 2015 7:00 AM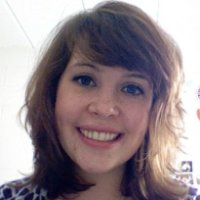 Profile: Margaret Jones
Android
,
Apple iOS
,
Enterprise mobility
,
Google
,
Microsoft Windows
The world is definitely getting smaller. People can connect to one another and work from anywhere in the world through a pocket-sized device -- or even a wristwatch....
---
April 21, 2015 7:00 AM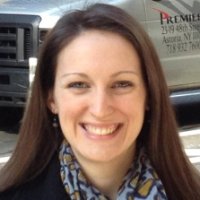 Profile: Alyssa Provazza
Android
,
Apple iOS
,
DevOps
,
Mobile analytics
,
Mobile Application Development
,
Mobile applications
Have you ever downloaded an app, only to never use it again? You're not alone. With millions of mobile apps available these days, users don't have to be loyal. We can pick, choose, download and dump any number of apps until we find the right one for the job at hand. Mobile app retention
---
---