Jun 4 2015 7:00AM GMT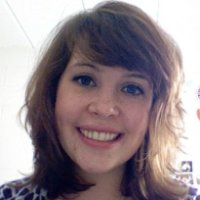 Profile: Margaret Jones
Tags:
The world is definitely getting smaller. People can connect to one another and work from anywhere in the world through a pocket-sized device — or even a wristwatch. That's a big change from the way employees worked just a decade ago.
Windows desktops still have the lion's share of attention and resources in most IT departments, but it's becoming more important for desktop administrators to get a grip on mobile devices in one way or another. That could mean deploying an enterprise mobility management tool, or just learning the basics of what major mobile operating systems like Apple iOS and Google Android have to offer.
The good news is that OSes and applications on smartphones and tablets aren't as unfriendly to the enterprise and unmanageable as they once were. In fact, Apple, Google and other traditionally consumer-focused vendors have added many management and security tools for enterprise IT admins to take advantage of. And that's exactly what admins should do: Use the available utilities to enable workers' mobility and make managing their devices and apps easier. It's a win-win situation, and the new SearchEnterpriseDesktop.com handbook, "The Desktop Administrator's Guide to Mobile OSes," explains how to make it happen.