---
August 23, 2017 7:41 PM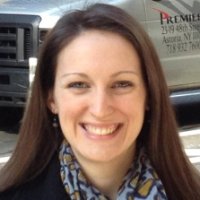 Profile: Alyssa Provazza
Digital transformation
,
Gartner
,
mobile apps
,
User experience
SAN DIEGO -- Not that long ago, many people in IT weren't familiar with the term end-user computing -- despite the fact that delivering technical resources to end users and customers is essentially the main purpose of the IT department. But that's all changing. Historically, IT tended to...
August 10, 2017 1:44 PM
4G LTE
,
Apple
,
Apple Watch
,
iPhone
,
Smartwatch
There was a lot of hype surrounding the Apple Watch upon its 2014 launch, but the excitement waned as experts questioned its usefulness and heavy reliance on a nearby iPhone. Three years ago, many media outlets took the angle of the
---
August 7, 2017 3:23 PM

Profile: Colin Steele
"Amazon Web Services"
,
Amazon
,
Citrix
,
Enterprise mobility
,
Google Cloud
,
IT conferences
,
IT conferences and events
,
Mobile management
,
VMware
,
VMworld
VMworld hasn't exactly been known for its major EUC news in recent years. For someone who remembers the days when the event's second-day keynotes were devoted to end-user computing (EUC), it's been frustrating, but also understandable. As
---
August 4, 2017 7:09 PM
Apple
,
BlackBerry
,
iPhone
,
Microsoft
The transition of many tech giants into software and services vendors was apparent during Apple earnings on Tuesday night. The biggest tech company in the world, known for the Mac, iPhone and iPad, is in the midst of this transition. Apple's iPhones were still far and away the company's biggest...
---