---
May 31, 2017 4:09 PM
Artificial intelligence
,
Citrix
,
Machine learning
It's easy to dismiss AI and machine learning as buzzwords with no practical enterprise applications. For many people, those terms still conjure up images of sentient robots that will one day destroy human civilization. Just last week, over the course of two enterprise IT conferences, I learned...
May 30, 2017 6:24 PM
Artificial intelligence
,
Citrix
,
Data Analytics
ORLANDO, Fla. -- Machine learning and data analytics are on the rise, leaving some employees to fear that computers will take over their jobs, but that is not the case. Machine learning will simply change the role that humans play in the workforce, said Malcolm Gladwell, journalist and...
---
May 22, 2017 4:41 PM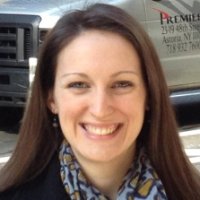 Profile: Alyssa Provazza
Android
,
Apple
,
Apple iOS
,
Google
,
IOS
,
Mobile security
,
Ransomware
Google last week announced Android security features that continue to heighten the company's enterprise mobility game. Enterprise security features from the big mobile operating systems, Google Android and Apple iOS, have been a hot topic for years. Now, with
---
May 16, 2017 4:32 PM
APM
,
mobile app development
,
VMware
Mobile app analytics and monitoring are the new "it" technologies in end-user computing. Two months after Cisco acquired AppDynamics, VMware has snapped up Apteligent. The deal will bring mobile app user experience (UX) and performance monitoring capabilities to VMware's existing digital...
---