---
December 13, 2016 7:02 PM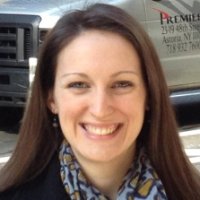 Profile: Alyssa Provazza
Apple iOS
,
Cloud Computing
,
Mobile app
,
Mobile Application Development
If you're a mobile application guru, prepare to make bank. Experience building mobile apps can earn technology pros an average salary of $147,000, according to research by Paysa.com, a professional services...
December 12, 2016 6:27 PM
Android
,
Enterprise mobility
,
Google
Android for Work is no more -- in name only. When Google debuted its secure containerization APIs in 2015, the "Android for Work" name identified which devices shipped with these capabilities and which did not. But now that most Android devices come with these features, Google has eliminated the...
---
December 6, 2016 2:58 PM
Citrix
,
End-user
,
Microsoft Windows
,
VMware Workspace One
,
Workspace
It's part of IT's job to deal with end users who aren't tech-savvy. The latest research says it may be a bigger part of the job than most people realize. About two-thirds of people aged 16 to 65 have poor or worse computing skills, according to a study by the Organization for Economic...
---