---
November 21, 2016 3:39 AM
"New Year"
,
Android
,
Apple
,
BlackBerry
,
iPhone
,
Microsoft
,
Microsoft Surface
,
Mobile security
With the rise of multifactor authentication and updates to Apple iOS security, there is a lot to look forward to next year. Four experts gaze into the enterprise mobility crystal ball. Patrick Moorhead President and principal analyst, Moor Insights and Strategy What...
November 14, 2016 8:07 PM
Android
,
android apps
,
BlackBerry
,
BlackBerry 10
,
Enterprise mobility
,
Ford
BlackBerry smartphones aren't a thing of the past just yet. The company plans to release at least one more smartphone, which will feature its trademark physical keyboard, CEO John Chen said in an interview with Bloomberg TV last week. This announcement comes as a surprise, given that BlackBerry...
---
November 11, 2016 5:33 PM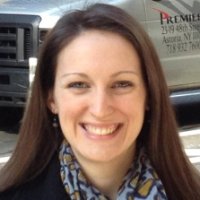 Profile: Alyssa Provazza
Amazon
,
Apple
,
augmented reality
,
BlackBerry
,
galaxy note
,
IBM
,
iPhone
,
Microsoft
,
samsung
,
Virtual Reality
,
Wearable devices
As 2016 comes to a close, it's a good time to reflect on what we've learned over the past year. What are the major trends that have dominated the end-user computing industry? Who are the biggest market players to watch now? And how do businesses need to rethink their mobile strategies in light...
---
November 8, 2016 3:23 AM
Android
,
HP
,
Mobile devices
,
Windows 10
For years it seemed like mobile devices would dictate the future of IT. Mobility is certainly a huge part of what's next, but it may not be the real trailblazer. "For the most part the mobile business has slowed down," said Michael Finneran, principal at dBrn Associates. "I look at it as a...
---