---
April 27, 2016 7:12 PM
Email
,
iPhone
,
SharePoint
,
Slack
,
Social collaboration
When my brother and I were kids, and my father thought we were doing something particularly stupid -- like hiding all of my sister's Hungry Hungry Hippos marbles inside the base of a basketball hoop -- he would say, "Don't be an idiot for the sake of being an idiot." That advice really rings true...
April 14, 2016 2:37 PM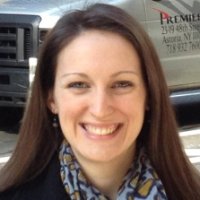 Profile: Alyssa Provazza
Amazon
,
Android
,
Apple
,
IBM
,
IOS
,
Windows Azure
As some of the top tech companies in the world continue to work together—and compete against each other—opportunities for mobile developers will flourish. IBM and Amazon are among the major enterprise technology vendors that have started to pay more attention to mobility, although they're...
---
April 13, 2016 7:26 PM
Apple iOS
,
google android
,
malware
,
mobile app security
,
Mobile security
,
Passwords
In the TV show 30 Rock, comedy writer Liz Lemon writes a sketch that spawns the catchphrase, "That's a deal breaker, ladies!" The phrase refers to anything a partner might do that could automatically end a relationship. For example,...
---
April 6, 2016 4:42 PM
Android
,
BlackBerry
,
BlackBerry devices
BlackBerry's phone business is struggling, and with a make-or-break deadline looming, history is not on the company's side.
BlackBerry sold about 600,000 phones in the quarter ending Feb. 29, and hardware revenue was down nearly 40% for the fiscal year. Those...
---