---
May 28, 2015 7:00 AM
mobile application management
Personal mobile devices and applications are woven into the enterprise, and they have created a tangled web. In many cases when workers use their own smartphones and tablets to access corporate resources, enterprise and consumer applications may be intertwined on the same device. Without the...
May 15, 2015 5:37 PM
Citrix HDX
,
Citrix Synergy
,
Internet of Things
,
Remote display protocol
When CEO Mark Templeton took the stage at Citrix Synergy this week, it was in front of a graphic that read "Beyond the horizon," perhaps a subtle jab at competitor VMware. Certainly, the tech talks that followed were focused on some pretty innovative projects, such as Octoblu and Workspace...
---
May 14, 2015 2:08 PM
BYOD
,
Enterprise mobility
,
Mobility
With all the personal devices employees want to bring to work these days, it seems like a no-brainer that BYOD would be the way to go. But plenty of companies still find it easier and more cost-effective to provide corporate-owned and managed devices to employees. The pros and cons of bring your...
---
May 13, 2015 7:42 PM
Application delivery
,
Wearable devices
With enterprise application delivery today, it's go small or go home. As more employees want to access corporate data on their personal devices, companies are looking to provide critical business applications on those devices. But delivering a traditional desktop application to a mobile device...
---
May 11, 2015 6:19 PM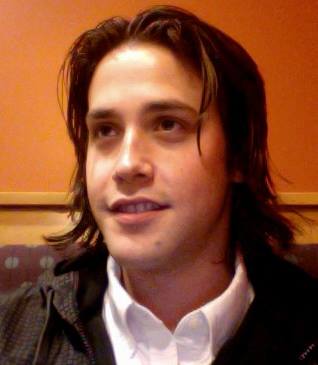 Profile: Carl Setterlund
Apple
,
Citrix
,
Enterprise app store
,
Enterprise mobility
,
Google
As IT departments zero in on managing applications and data over devices, many find that the next step in maintaining control of company resources is to use an enterprise app store. In the
---
May 8, 2015 7:00 AM

Profile: Colin Steele
Collaboration software
,
Enterprise app store
,
Google calendar
,
Microsoft Exchange
,
Microsoft Outlook
I've never found a mobile calendar app I'm 100% happy with. Part of the problem is, I keep my work and personal calendars separate. Work runs on my Windows PC through Microsoft Outlook and Exchange; personal runs on the Web through Google Calendar. Complicating matters further, my mobile devices...
---
May 4, 2015 1:28 PM
Cloud storage
,
Cloud usage
,
Mobile data
[embed]https://www.youtube.com/watch?v=63UNmod8zf0[/embed] If you're not yet watching "Silicon Valley," drop your servers, code manuals and stray wireless mice, and find someone's HBO Go password to steal. I mean borrow. While the show is clearly a comedic exaggeration of...
---