---
April 28, 2015 7:00 AM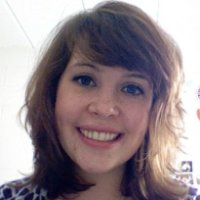 Profile: Margaret Jones
Citrix
,
Citrix Synergy
,
Cloud Computing
,
Enterprise mobility
,
Internet of Things
It seems like it was just the dead of winter. Back in February, trapped in Massachusetts' third blizzard of 2015, I thought, "I'm stuck in the tundra forever. Citrix Synergy will never get here." But now, it's just around the corner: May 12-14 in Orlando. There's a lot to look forward to at...
April 27, 2015 7:26 PM
Microsoft
,
microsoft office 365
One of the great things about mobility is that employees can get work done whenever from wherever they are. But just because you can do something doesn't mean you should do it. A Microsoft infographic that missed that point is heating up the interwebs this week. The...
---
April 24, 2015 8:45 PM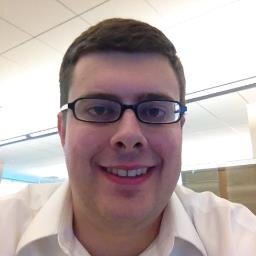 Profile: Jake O'Donnell
AirWatch
,
Citrix
,
Enterprise mobility
,
VMware
A little over a year after acquiring AirWatch, VMware says its mobility products are driving its overall EUC growth. License bookings for VMware's end-user computing (EUC) products, including the
---
April 21, 2015 7:00 AM
Android
,
Apple iOS
,
DevOps
,
Mobile analytics
,
Mobile Application Development
,
Mobile applications
Have you ever downloaded an app, only to never use it again? You're not alone. With millions of mobile apps available these days, users don't have to be loyal. We can pick, choose, download and dump any number of apps until we find the right one for the job at hand. Mobile app retention
---
April 14, 2015 6:00 PM
Application development
,
DevOps
,
Enterprise mobility
,
Security
"Mobile DevOps" sounds like the result of a marketing brainstorming session. Marketer 1: "What's a hot technology these days?" Marketer 2: "Mobile." Marketer 1: "OK, what else?" Marketer 2: "DevOps." Marketer 1: "You know what would be even hotter? Mobile DevOps!" (Pats self on...
---
April 9, 2015 9:42 PM
Citrix
Citrix's first-quarter revenue will be at least $20 million short of projections. The company announced its preliminary earnings today, reducing its revenue outlook to $755 million to $760 million -- down from $780 million to $790 million.
---
---
April 9, 2015 7:00 AM
Box
,
Content Management
,
file sharing
,
Google
,
ipad
,
Microsoft
If you're like me, you store data in lots of different places and access it from a variety of devices. I keep most of my personal and work documents in Microsoft OneDrive so I can read and edit them from my company laptop, my personal PC and my iPad. But some of TechTarget's workflows require...
---
---