---
May 18, 2016 3:39 PM
Citrix
The new CEO of Citrix stops by our studio to discuss his vision for the company and preview the Synergy conference.

Citrix CEO Kirill Tatarinov
[ 9:00 ]
Play Now
|
Play in Popup
|
Download
(786)
April 22, 2016 6:01 PM
Daniel Nenni, founder of semiconductor website SemiWiki.com, talks about microchips' role in the mobile technology explosion. He's also the author of a new book, Mobile Unleashed: The Origin and Evolution of ARM Processors in Our Devices.

A Chip off the New Block
[ 22:32 ]
Play Now
|
Play in Popup
|
Download
(482)
---
October 29, 2015 1:23 PM
AirWatch
,
Enterprise mobility
,
samsung
,
VMware
The head of VMware's end-user computing group joins us for an in-depth discussion of Project Enzo, app refactoring and AirWatch's future beyond EMM. Also, our hosts talk about the new Samsung Galaxy Note5 and explain the emerging trend of in-app analytics.

VMware's Sanjay Poonen Talks EUC
[ 1:00:14 ]
Play Now
|
Play in Popup
|
Download
(620)
---
September 23, 2015 2:42 PM
Apple
,
Apple iOS
,
Dell
,
ipad
,
iPhone
Apple's runaway success in the consumer tech market has forced IT's hand when it comes to mobility. In this episode, our hosts discuss the challenges facing admins as they deal with iOS devices in the business world. Also, Dell's director of end-user computing calls in to talk about security in the mobile cloud era.

It's Apple's World, and We're Just Living in It
[ 31:23 ]
Play Now
|
Play in Popup
|
Download
(570)
---
July 15, 2015 3:02 PM
Businesses that want to build their own mobile apps often have a hard time finding qualified developers. Demand is sky-high, and they command high salaries. In this episode, our editors discuss this problem and explore other ways organizations can create their own apps. They also discuss the new LG G4 and welcome Accenture's Nisha Sharma to talk about the challenges of enterprise mobility.

Dealing with Demand for Developers
[ 27:19 ]
Play Now
|
Play in Popup
|
Download
(563)
---
June 12, 2015 12:00 PM
Microsoft
,
Microsoft Surface
,
mobile application management
,
Mobile security
Mobility is about much more than technology. Alan Murray of mobile application management vendor Apperian joins us to discuss all the other issues that factor into a successful mobility initiative. Our hosts also chat about mobile security and review Microsoft's Surface 3.

Standard Podcast
[ 39:04 ]
Play Now
|
Play in Popup
|
Download
(708)
---
May 21, 2015 2:50 PM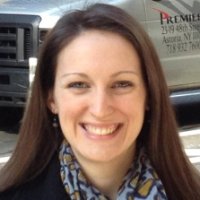 Profile: Alyssa Provazza
In this special edition podcast from the Citrix Synergy show floor in Orlando, PowWow Mobile's CEO and CTO join us to talk about transforming mobile apps on Apple Watch and how enterprise mobility has shifted to tackling more complex app delivery.

Talking Wearable Apps with PowWow
[ 10:12 ]
Play Now
|
Play in Popup
|
Download
(537)
---
May 11, 2015 6:49 PM
Apple
,
Enterprise app store
,
Wearable devices
Technology Guide's Jamison Cush brings an Apple Watch into the studio to show off what the much-hyped device can and can't do. Our hosts also discuss enterprise app stores and bid farewell to a Modern Mobility e-zine columnist.

Apple Watch: A Revolution on Your Wrist?
[ 13:20 ]
Play Now
|
Play in Popup
|
Download
(454)
---
April 30, 2015 11:04 AM
Citrix
,
Citrix Synergy
,
Internet of Things
As Citrix Synergy approaches, CEO Mark Templeton joins us to discuss the growth of Citrix Workspace Services and the company's Internet of Things plans. Templeton also talks candidly about his decision to stay on as CEO and the effects of Citrix's recent restructuring and layoffs.

Citrix CEO Mark Templeton Previews Synergy
[ 36:35 ]
Play Now
|
Play in Popup
|
Download
(676)
---
April 24, 2015 1:33 PM
DevOps
,
Mobile Application Development
Mobile DevOps isn't just a mash-up of two tech buzzwords. It's a real approach to building and managing mobile apps, and it can have real benefits for businesses. Andi Mann, vice president at CA Technologies, talks about the influence mobility and DevOps have on each other, and he explains why combining the two may not be as daunting as you'd think.

Andi Mann on Mobile DevOps
[ 23:01 ]
Play Now
|
Play in Popup
|
Download
(536)
---