Mar 1 2011 2:15AM GMT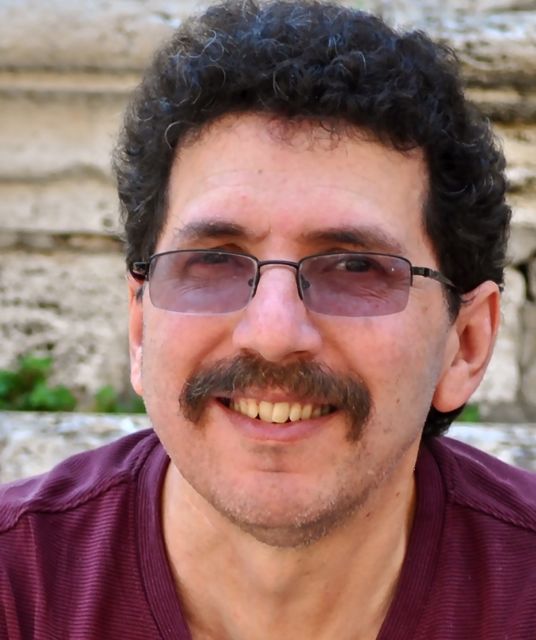 Profile: Ron Miller
I'm at the CeBIT technology fair in Germany this week and a big theme of the conference is cloud computing. What else is new? At a press conference held by German IT industry group BITKOM, which is hosting a series of cloud-related events throughout the week, one journalist asked why they were even talking about the Cloud as a special category. Maybe I'm jaded because I've been writing about the Cloud for a long time, but I was wondering the same thing.
It also got me thinking about when we would get to the point where  the debate is finally going to stop and we accept cloud computing like we do any other type of computing. We have to get to the a place (wherever that is) where we aren't having the same old tired discussions about security and reliability and just simply accept cloud computing at face value.
That said, many of the German journalists at the press conference still had questions about the security of putting data in the cloud and they seemed especially concerned about how data stored in the Cloud could still adhere to strict German and EU privacy laws when it was sometimes stored on servers in countries that had much less restrictive privacy rules.
It's a good question, but BITKOM Chairman, Dr. August-Wilhelm Scheer, who gave a presentation on the state of Cloud Computing, said "An Ivory Tower policy won't get you very far." He  also pointed out that there are many applications we are using today that cross international boundaries and live on international servers and it happens every day. And we aren't analyzing our navels over this.
In a separate presentation, Fujitsu CTO Dr. Joseph Reger,looked at it a little bit differently. Yes, the conversation has been on-going, but it has shifted from early conversations about what we mean by the cloud to questioning the benefits of the cloud to today when the conversation is about how companies can implement cloud projects. Of course his company is trying to sell cloud services, so he has a stake in defining it in these terms, but his timeline makes sense.
Reger also pointed out that progress tends to happen more slowly inside the enterprise. Although we've been talking about it for quite some time, that doesn't mean that most enterprise IT departments are going to be rapid adopters.

That could be why the journalist at the BITKOM presentation felt compelled to suggest that a cloud themed conference was getting old, and perhaps he's right.
But those of us who follow the subject so closely are probably not the ones to ask. I'm sure that once you take a few steps back from the bleeding edge, you'll find many IT pros and key decision makers inside organizations who are more like Reger described.They haven't considered all of the implications or studied this chapter and verse, and they are very likely at some point along Reger's spectrum of cloud understanding.

So maybe it's OK to continue the conversation, but that doesn't mean I still don't long for the day when we can go to a major conference and the Cloud will have achieved a higher status, allowing us to deal with the more complex issues associated with a more mature technology.
Full Disclosure Department: CeBIT paid my expenses for me to attend this conference.